Lyrics: "Pass It Along" ~ Frank Turner, 2011
This will be part gig review, part moping about a lazy day wasted (today), part reminding myself of what works well for me. That kind of random thought blog post…
Live Music | I must have mentioned here how I've been blown away by Thees Uhlmann, a German singer / songwriter at Lost Evenings 5 in Berlin last year? I've managed to catch him & his band once more at a proper headline gig and as support for a big fundraiser gig since. Last night I drove about 150 km (one way) to see him play on a lovely small (~1200 capacity) open-air stage in a more rural area.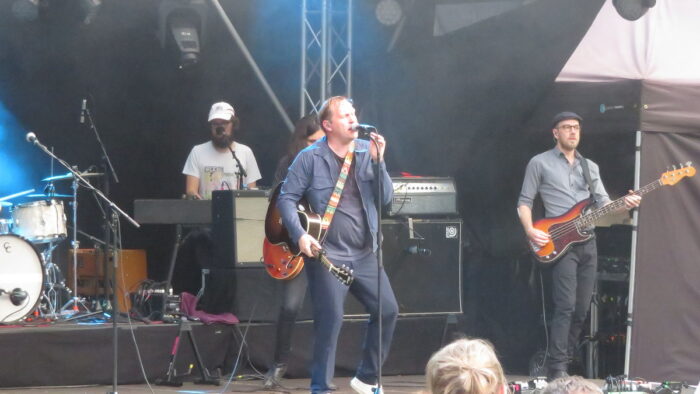 He hasn't quite reached "Frank Turner" level of fangirling for me, but he is definitely always worth the money for a ticket and time spent in a car driving there. I like his music and I love so many of his lyrics, which hasn't happened with German lyrics for me in like forever. I can be a bit of a snob in that regard, I know. But some of Thees' words just speak to me. And he's always fun to see on stage. Very down to earth, very friendly, very chatty. Great guy.
Yesterday morning I had been worried about predicted rainstorms in the evening, but luckily the rain only set in when I was on the drive back home already. Perfect time for a perfect summer evening.
Lazy Day | Today sort of got away from me. I did a bit of what I had put on my list, but I've also got properly distracted or rather let myself get distracted by considering if I want to replace my small digital camera, which I usually take with me to gigs and such. I spent way too much time on websites comparing features and costs and in the end haven't made up my mind anyway. I just felt bad about spending so much time on something that isn't even an urgent issue at the moment. I'm doing my best to not let this drag me down the spiral, I mentioned in one of the last post. It's ok to have good and not so good days, right?
Physical Challenges | This prompt sums up running and interval fasting and all that. And is a good reminder of the good days or the things I'm doing well with at the moment. I did go for a run on Friday after work. It's something I might get used to, as long as the weather holds. It wasn't too much hassle to change into running pants in the parking lot 😉 and to pack water bottle and towel and shoes and all that in my car in the morning.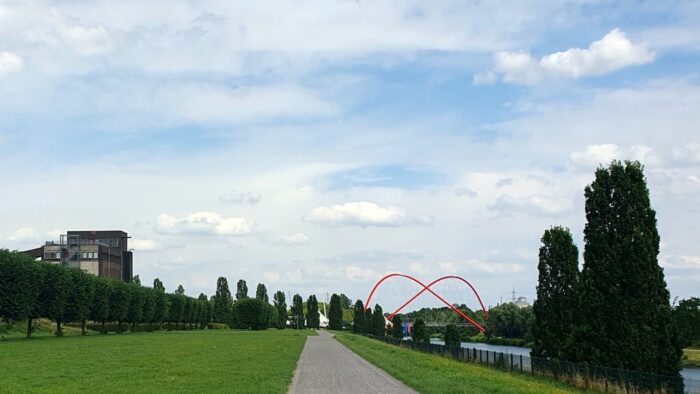 The other thing I'm handling surprisingly well (compared to other times) so far is keeping the interval fasting routine. Last night for instance I ate a sandwich before I headed from the parking lot to the venue for the gig around 18:15 last night. I did have some other food and snacks left over in my car from the drive up. And I could have easily snacked on the drive back home, I mean I experienced the impulse. But I didn't. The numbers on the scale move down bit by bit, not as quick as I sometimes hope, but still in a totally normal rate especially as I'm not really dieting and still eat my share of "junk food". In moderation and not late in the evening at least.
Neither did I snack late in the evening that when I had to do another late night drive (just 30 minutes though) on Friday, when I picked up two of my brothers from a gig they went to. I brought my camera to stroll around the area a bit south of the park where the gig took place. You can never go wrong with bringing a camera to previous industrial sites.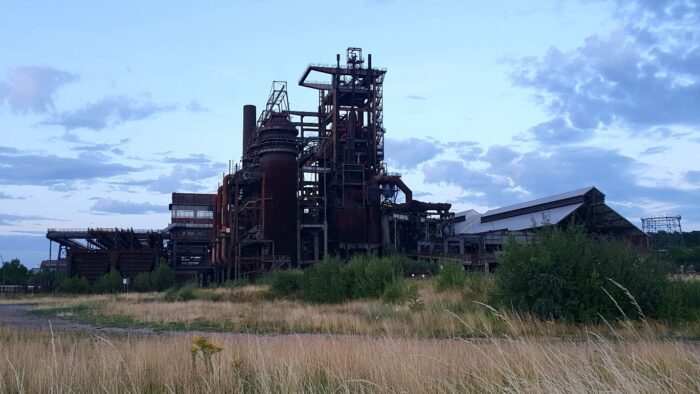 In the past few years they've build a whole new business / entertainment quarter around this. Well, no whole space which previously has been used for this huge industrial (coal, steel and such) operation. But I like that they keep some of the old structures as well.
Entertainment | These past few days I've finished watching season 2 of "The Lincoln Lawyer" which only had 5 episodes, so that wasn't such a big accomplishment :-). I was a bit bored by it all to be honest. No idea if I'll pick it up again once they'll show the second half of that season. I watched the latest "Outlander" on Thursday and realize I'm feeling more and more indifferent about the TV version. They will end the show after the next season, as far as I know. To me it now feels as if they are cramming as much of the storylines which happens in the book over so many years into these remaining episodes. It's all feels a bit rushed and there are too big time-jumps in the 20th century for my taste. For my "comfort watching" (as while I'm doing other things like eating) I've gone back to "Switched at Birth" this evening. I'm not sure about which season I'm at, but I think I haven't watched that far the first time around. It all feels a bit new to me, but the show aired ages ago so I might also just have forgotten much of it over the years.
I haven't abandoned another book yet. Bought a few more. I'm a beyond help. This afternoon I finally finished "The Christie Affair", which I didn't really like all that much. The narrating voice or rather point-of-view bothered me so much and the whole plot felt so far-fetched. I'm now back in the happy place of contemporary romance with "Romantic Comedy" by Curtis Sittenfeld. I've only read the first few pages yet, but I like it so far. And will probably just head to bed soon with it.