Last night's or rather this morning's sleep was one of those weird ones, where you dream vividly about something and then wake up quite befuddled and can't go back to sleep. It wasn't a bad dream, rather the opposite, but very outlandish in all the things that happened. I was a bit sad to have woken up to be honest. And as so often the memories of the dream diffused quickly. It took place at some kind of music gig / festival and yes, of course Frank Turner was involved (as so often when my dreams are about music things) and he was his lovely self, but also strange things happened and there were too many people around anyway.
I shouldn't really be surprised that this was part of a dream, as these past few days I've been planning and organizing a trip to Copenhagen to see Frank and Matt play a duo show there in late October. Subconscious and all that. Unfortunately I didn't fall back to sleep properly after that, which mean I have not slept enough for a Saturday night.
The morning was spent planning a bit for the next week, some dawdling, a late breakfast and then I went out to meet a friend for a immersive art exhibition in a former industrial space: Phoenix des Lumieres. They showed art from Klimt and Hundertwasser in a digitalized from and it was pretty cool.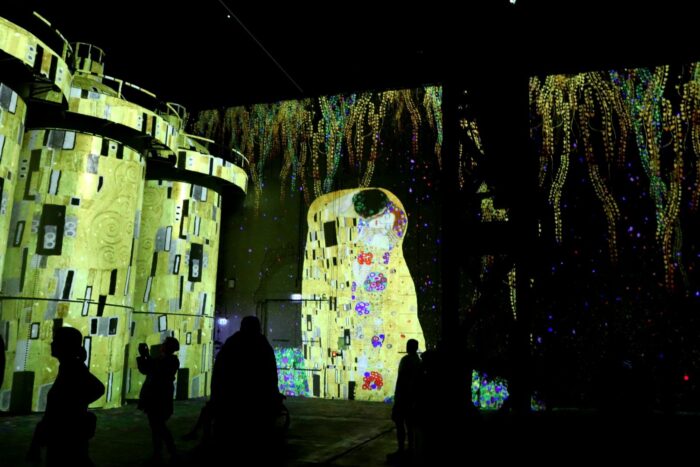 We spent over 90 minutes watching all three "programs" twice, because there was always something new to discover from different spaces inside this venue. Very impressive.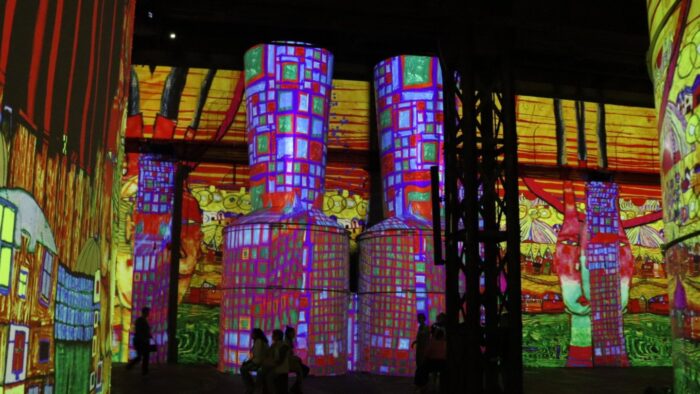 My friend and I hadn't seen each other in a while (vacation times and such) so it was nice to catch up over a late lunch afterwards.
Not much more to report from the rest of the day at home. I caught up on my social media. I read. I booked the last necessary item for the Denmark trip (the ticket for Legoland *g*). I had dinner. I watched TV. I read some more and will probably head to bed soon, because that vivid dream robbed me of some necessary hours of sleep.