Lyrics: "Rivers" ~ Frank Turner, 2008
I've made it to my home for the whole next week and it's as glorious as I thought it would be.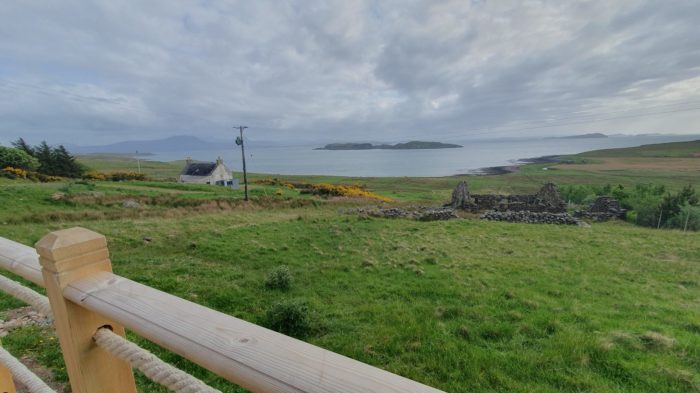 More 'official photos' on my hosts' site.
These past few days my mood has been a bit up and down. Frustrated about the "down" moments, which didn't help. I blame the lack of restful sleep due to the traffic noise at my rented flat in Inverness. I had read about it in some of the reviews, but didn't think it would bother me that much. But it might have done. Even during the day. I didn't do as much as I had planned during my stay in Inverness, but I've learned to be ok with that.
On Thursday I had booked a tour (and afternoon tea) at the Johnston of Elgin mill (cashmere and such since 18-something.) Fascinating experience, not alone because we saw fabrics for Hermes, Dior and other luxury brands being manufactured right there! I spent some time by the beach after.
Yesterday I was kind of lazy, but in the end at least went out to Ness Islands for a bit of quiet (see traffic noise during the day) reading time. Today I drove from Inverness to the West Coast; not on the direct route, but a long-ish detour to have a stroll through Inverewe Gardens. It rained quite a bit when I got there, so I took a longer break in the cafe. Stretching my leg in between long stretches on the road felt nice. The drive up here also took me longer than scheduled, because I stopped every 10 minutes (or so) to take photos. What can I say, I like it here…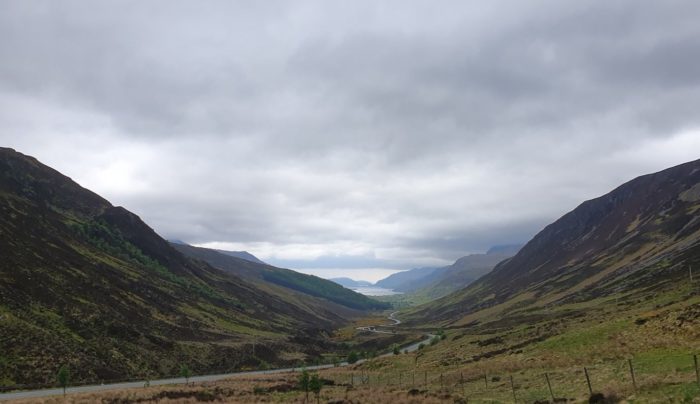 But now: Sleep. I had such a crappy night last night (see again: traffic noise in Inverness), so the very quiet countryside is bliss.