I think it's safe to say I'm on the mend. Bit by bit. The cough is still annoying, because even though it's not too fierce, it's quite frequent. The sore throat is better as well at least. I'm just pretty knackered still and thus have been pretty lazy. Of course, my anxious mind now rears it's ugly head again and makes me feel guilty for being lazy. Reminder to myself: I'm going through a COVID infection and that's all I should focus my physical and emotional resources on. Fuck the laundry and the mess (which isn't really a mess, at least not a big one).
This morning I had my experience with our health authorities, which are still checking up on people who tested positive. So, I filled out my online form with where I've been prior to symptoms, who I've met, if I'm living with other people and so on. They will file it away and that's it, I assume. The website also clearly state that they will only get in touch if they have any further question about my form. No idea if they will. They get to register about 220 new cases every day. The website also once again stated that I'm required to stay in isolation and not leave the house for 10 days, with the option to end it after 5 with a negative test. Always counting from day after the test result, so I could go for that today or tomorrow. I don't know why I should though. I might, we'll see.
Here is the autumn foliage outside my living room window.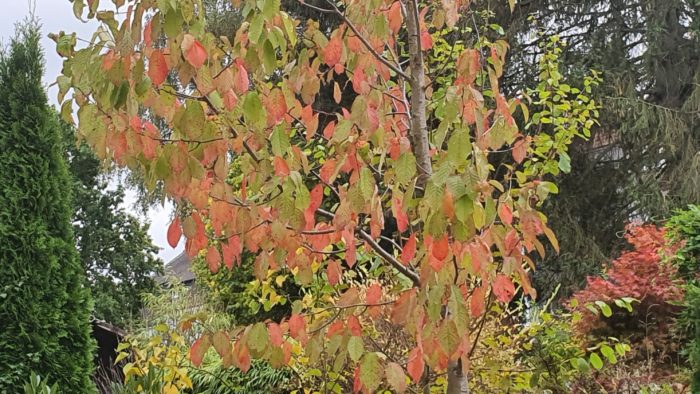 Bro3 is diligently doing my shopping, if I need him to. I've got books to read and TV shows to stream and hope that this will help to block out the voice in my head telling me I should be more productive around the house. Maybe tomorrow…