"Romeo and Juliet" – William Shakespeare, 1597
If you follow me on social media – and I assume you do, because where else would you have found this blog? – you will know by now that after 2,5 years COVID finally got me as well. I'm doing okayish on day 5, but the first few days have been difficult for several reasons. Do I know where I caught it? Sadly, yes, pretty much. It was just shit timing. I had been visiting a friend in the UK to go with her to two more Frank Turner gigs. We wore masks at the gigs, even took negative tests at the start of the weekend and felt pretty safe. What more can you do? Unfortunately, my friend must have caught it at her work during the week, because she tested positive Monday morning, before she was supposed to take me to the train station. We had spent several hours in the car together by that point, so I didn't stand a chance. Like I said, shit timing. At least we had a great time with Frank and the Sleeping Souls and out in the Shropshire countryside on Sunday. Looking on the bright side and all. You've seen enough of Frank on here by now, so here is a bit of Shropshire…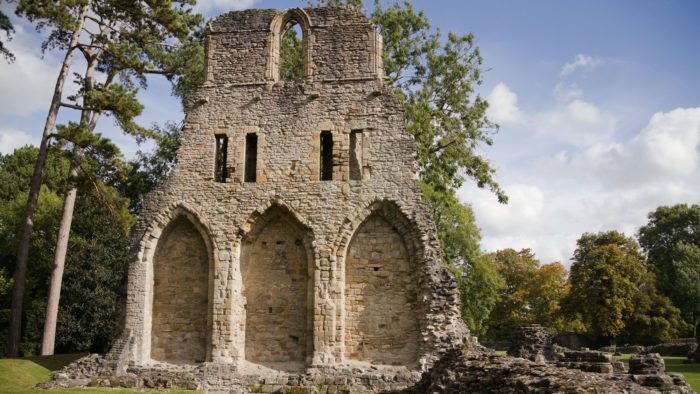 My symptoms started Tuesday night, the test still negative, but I was already getting my high risk patient healthcare organized. My GP was on vacation, so I needed to make sure that the practice taking over her patients for the week, were prepared and willing to prescribe Paxlovid to me. Luckily it all worked out fine in that regard, thanks to Bro3 who went to talk with them (no chance to get through on the phone) and pick up the prescription and the meds the next day. All I had to do was to get tested at official test centre, who also did the PCR once the lateral flow test they did turned positive. I was able to start with Paxlovid less than 48 hours after the symptoms started, which was very good.
My symptoms were/are the classic "like the flu" ones. Stuffed / running nose. Cough, though not as severe as others, just annoying. Headache and most bothersome was the rather high temperature (up to 39.8 °C) for the first three nights. All those things combined made me feel like I didn't catch any sleep in those nights. The cough is still there, the running nose is better, a sore throat started yesterday, which is a bit annoying. But it's manageable. I'm still feeling a bit weak in general, a bit dizzy and all that. But that's to expected, I guess.
I had dreaded getting the plague for so long, because as a high-risk patient (on immunosuppressants) I had no idea what to expect. And as a person who's wont to worry about everything, I worried a lot about that of course. I don't know if it's a body's / mind's natural survival instinct to block out this worry in time of an emergency as an acute COVID infection? But I didn't worry too much about any long lasting effect. And I still don't. Yet. Fingers crossed.
I'm still off work for the next week, standard procedure for symptomatic patients: 10 days. And I think I will definitely need those to get back on my feet. It's a pretty bad time to be off work right now, but that can't be helped, and I try my hardest to not feel guilty about it. I didn't catch it on purpose and there really wasn't anything I could have done to prevent it. Except shielding as a hermit for the rest of my life and I'm not willing to do that. For work or anything else. Here at home now I need to make sure to not overdo it with things I feel I should be doing (Tidying and such). Bit by bit and taking enough rest for sure. I might use this time to write a bit more here, as that's not a too strenuous activity. Maybe.
Here a few more photos from lovely Shropshire…