Lyrics: "Wanderlust" ~ Frank Turner, 2011
So, after my proper mope-y post last night this morning I felt like I needed to do …. something. The forecast said it would be a lovely late summer day, so I rather on a whim I decided to – once again – ignore all possible chores at home and head out. I wanted to walk a bit and see something. Nature and maybe other things. My choice fell on the "Sauerland Park" which had been the location of a Regional Garden Show in 2010 (on a converted former army base) and was kept up as a park with a variety of gardens, but also playgrounds and other things to do. It's about 40 minutes drive away and I've never been before. And it was lovely. I walked around a lot. I didn't visit all the various parts of it, but enough. I even went up all the way to the top of the observation tower (125 steps) once I made it slowly up the hill…
I'm so out of shape as I haven't done any kind of real exercise for over a year now and I don't like it. Slowly walking around this park and up the hill I was reminded of how only a couple of years ago I was hill walking in the UK. Ben Lomond in 2017. Snowdon in 2018. And this year I'm puffing slowly up a tiny hill. Ugh. This needs to change, I think. Anyway, at first I thought I might be too out of shape to get up the tower as well. But I wasn't really. My legs were a bit wobbly once I got back down to the temporary beach area between the buildings, but… 🙂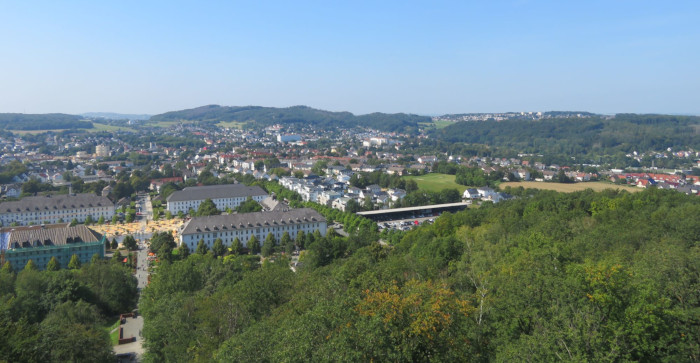 Here is the tower up on the hill…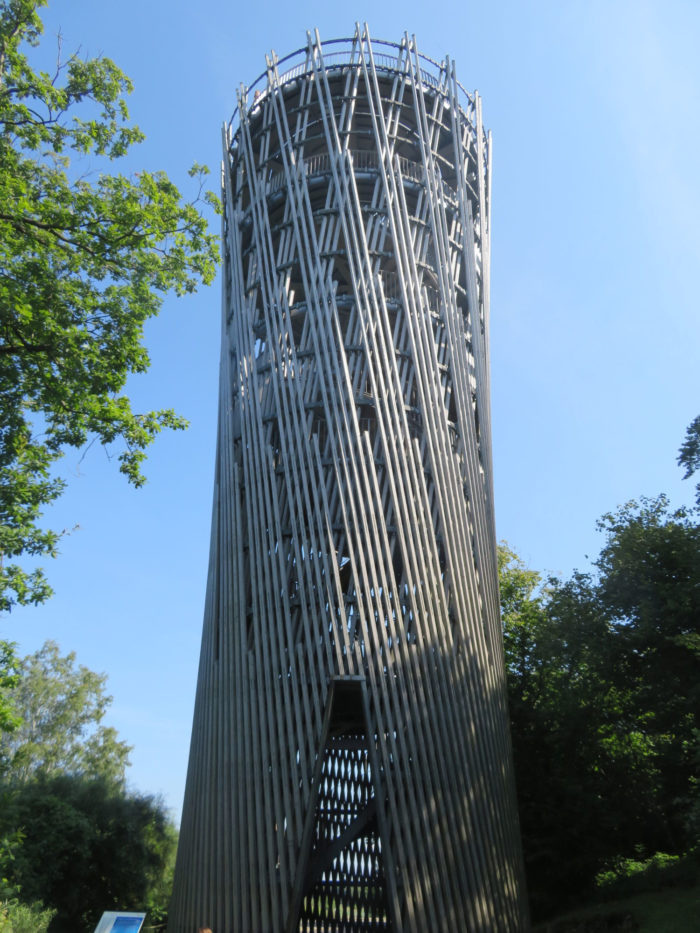 One of the other attractions – not in the park – but next to it – is a large geotope. A lot of very old rocks in the woods, basically. Any geologist will kill me for putting it this way.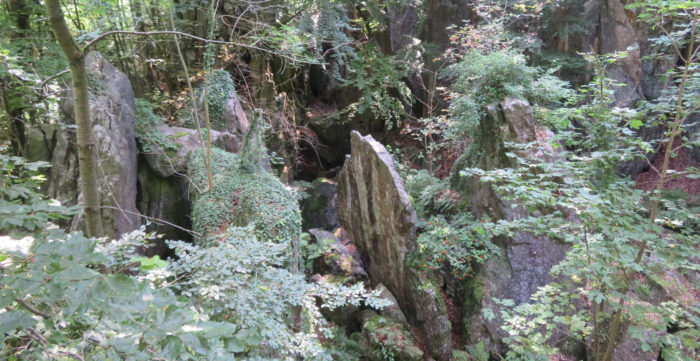 There also was a variety of art all around…
And there was a small maze, which of course I had to go into. My bedtime story is (still) the Harry Potter Series, read so wonderfully by Stephen Fry and I'm almost done with "The Goblet of Fire", where Harry and Cedric have to go through the maze and we all know what happens there…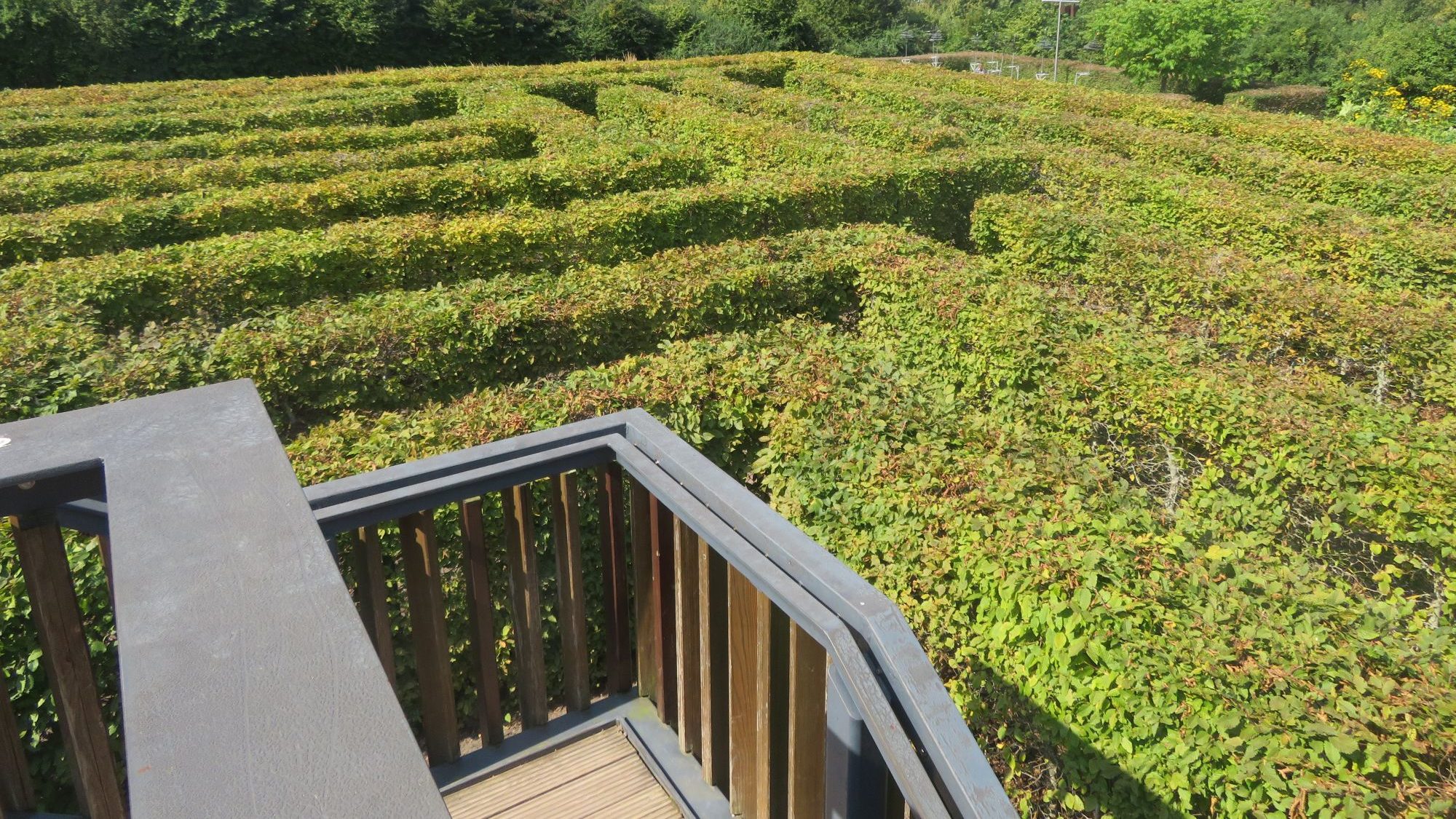 And of course there were flowers. Not as many as in the height of summer, probably, but still quite a few lovely ones…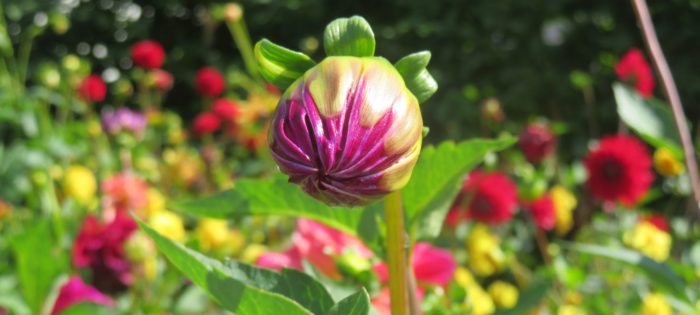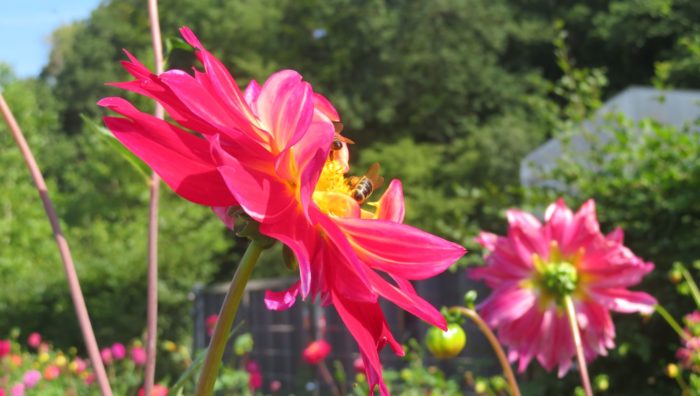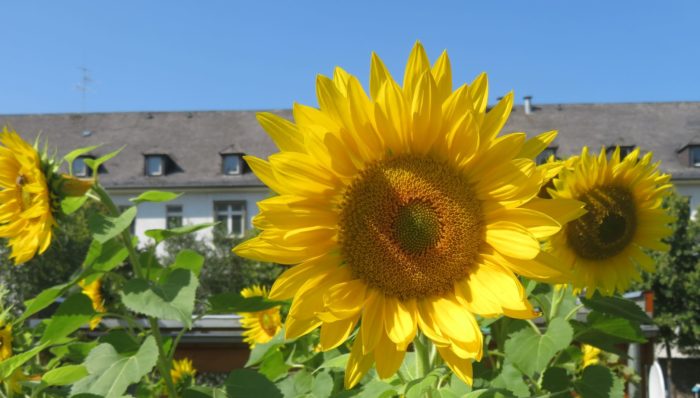 All in all, I'm really glad I went and spend some time outside, in the sun. Being active and keeping my mind occupied with other things than worrying.
I should do that more often…