Lyrics: "The Fisher King Blues" ~ Frank Turner, 2013
I feel indeed a bit broken. Physically. When I had made and booked my plans for yesterday I obviously did not factor in any slight change in plans or any necessary detours. Or to be more precise the additional walking either might require. The plan had been to spend the whole day in the city (i.e. required a backpack not just a purse) with a guided photo tour from 10 – 12:30, some unspecific time wandering around and then head over to Battersea power station where I was booked for Lift 109 at 18:00.
Segue to sharing more context for this choice of title / song. The lyrics also include the lines
And in Battersea power station, the Fisher King
Ponders on his ruin, among many other things.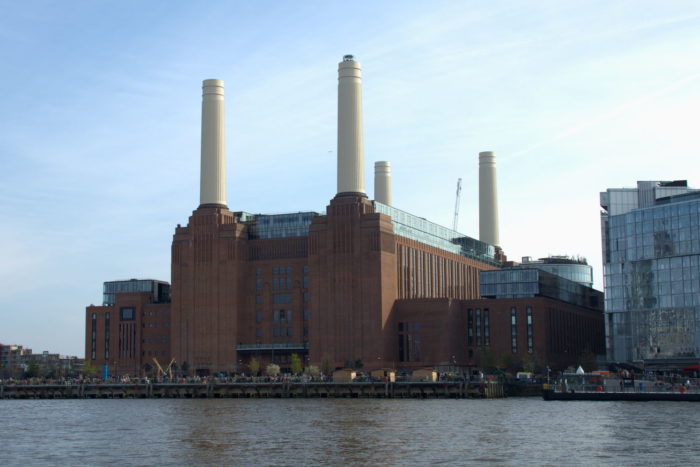 I admit neither the building, nor the history had been on my radar before or a lot since I heard the song for the first time in 2013, until I read about the new plans for it and then read about the opening of it all last year. When I looked into if it might be worth a visit, I discovered they had a lift to the top and was sold and bought a ticket. When I looked into more detailed planning of that day later, I realized I wouldn't be allowed to take my bag pack and that there wouldn't be any possibility to store it on site. I booked a place through Stasher near Victoria station in the end, which led to about 2-3 km more walking than planned.
The other change of plan was, that I was awake super early yesterday; possibly still a bit hyped from the day before. So I thought I could just as well have a stroll along the South bank before I met up with my photo guide at St. Paul's. Which added another 2-3 km to my day.
In the end my smartwatch clocked 21.8 km. Ugh! Like stated above I feel a bit sore today. It was worth it though. It was just me on the photo tour, which made me feel a bit self-conscious at first as I'm such a novice photographer. But it was fine, as we didn't really talk shop, but the guide just led me to a few good (possible a bit more unknown for the ordinary tourist) spots. Talked a bit about the bridges and history and all. It was nice and if you're into this kind of thing I can definitely recommend this company: London streets photography. The 2.5 hours tour costed £85, which was worth it to me, especially as other tours I found in my research where so much more expensive.
Battersea power station: Well, I can say: Been there, done that. The whole "Lift 109" experience was a bit much. I enjoyed the historical exhibition as step one, but wouldn't have needed the interactive show of something (what exactly?), before we went up the stairs to the lift. The lift going up was cool and the view from top is amazing, of course. But nothing I have to repeat. Battersea power station as such felt pretty artificial to me on the inside, but I guess that's just the way of things.
Without further ado: a very small collection of the photos I took today in either of those locations starting with St. Paul's