Lyrics: "Be More Kind" ~ Frank Turner, 2018
I'm wondering if 2023 will be the year, in which I'll get tired of using song lyrics (often the same ones over and over again) as title for these posts. We'll see.
I didn't make any New Year's resolution this year; not consciously anyway. I want to be more active and I want to be more kind. To myself first of all, because I deserve that. And to others of course as well. They deserve that too.
In this spirit I'll now try to forgive myself for watching not just one, but two episodes of a very old German TV show. Which I only partly did, because I wanted to have some entertainment during my supper. I kept watching, because I felt too lethargic and indifferent to switch to another activity. I also spent too much time mindlessly scrolling on my phone in these moments as well. Something else to work on this year, I guess.
One other activity I will try to keep up for the next few weeks is to finish "The Boundless Sea" within a year of having started it. Over the weekend I figured out that I need to read ~ 11 pages each day to accomplish that. That is the first proper 'smart' goal I set myself in a while. Wish me luck. I haven't done my reading for today yet, so this will have to happen later today.
The "be more active" non-resolution led me to doing a 7k walk / hike today. On the first day of the year *gasp*. But I'll be back at work tomorrow and I know me and I know that I won't be motivated to be active a lot after work each day. There is also more rain on the forecast for next week. Plus, I wanted to see if the newly bought outdoor jacket works for me. Spoiler alert: it did!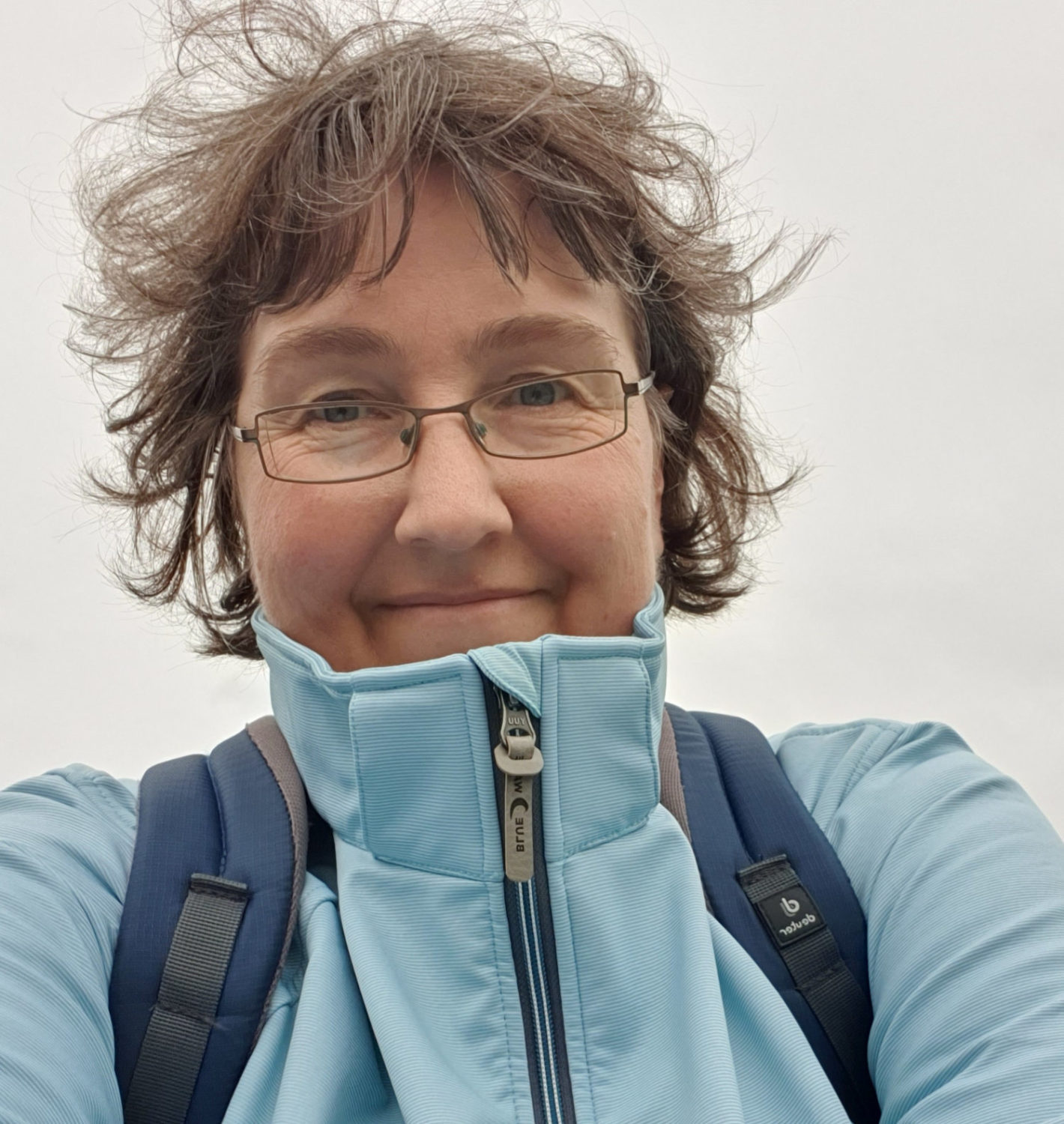 The walk itself was fine, not too strenuous for me (still out of shape) on the uphill. The path itself was not in it's best shape at all times either. Neither was the landscape super interesting, but I had a few lovely quick chats with the various dog walkers, whom I crossed path with. I like dogs, so I'm always open for being sniffed at or giving them some head scratches.
[ngg src="galleries" ids="17″ display="basic_thumbnail" thumbnail_width="200″ thumbnail_height="120″ thumbnail_crop="0″]
I will share some more photos from the illuminated park as well at some point. I haven't forgotten, I promise. But now… shower (finally!) and the 11 pages I've mentioned above.