Lyrics: "Polaroid Picture" ~ Frank Turner, 2013
Sleep | Another crappy night due to the traffic noise. Through the closed window. I can't find the words for the rage I felt at some point last night. For a moment I considered packing in and driving home in the middle of the night. But that would have been a colossal waste of money. At least I left a review stating how disappointed I was on Tripadvisor and Google maps. When I was looking through other reviews I saw a few who mentioned the noise but considered it "neglible" or "almost nothing" and I thought WTF?!?! Am I such a light sleeper? And I'm really not. I think, so screw those reviewers. I did mention the rage, right? But now I've got a first hand – tiny – experience what interrupted / bad sleep does to your mental and physical state. Anyway… tonight in my own bed will feel like bliss, I guess.
MagicCon | I spent a couple of hours at a Fantasy / History TV/movie convention – MagicCon – this afternoon. I had bought the One-Day ticket last year, but of course that event had to be cancelled and even though the guest I bought the ticket for wasn't there this year, I still went. Trying to see how my camera works under these conditions. And I think the photos turned out well for being shot from the gallery. Good to know.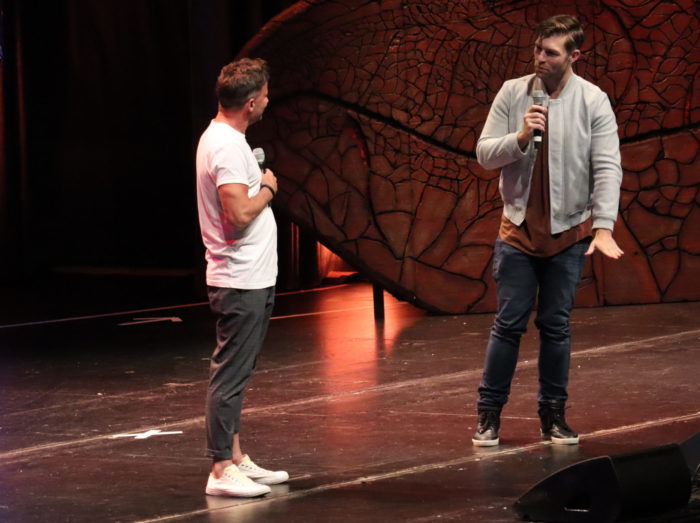 Thoughts | I have some more thoughts on things – like how much more misanthropic the pandemic – has made me. I'm not sure I like that development, because it might give me an ulcer, but oh boy, if people would just read the signs. And / ore adhere to the rules – correct wearing of the mask / distancing etc. It's not that difficult, people! But I'm too tired to write all those thoughts down in a coherent fashion tonight. And I'm not sure if I even should. Be more kind and all…