Lyrics: "Dan's Song" ~ Frank Turner, 2009
Hotels | You'd think that a hotel form the Radisson Hotels Group would spend some money on noise cancelling windows on the side with the busy, busy road. Obviously not. Note to self, make sure to book rooms on the other side if you ever come back here. I've got the window closed and still need headphones to block out the rumbling from outside. Post-Lockdown – Rookie -Traveller, that I am, I didn't remember to check my washbag for earplugs. Crappy, crappy night. Oh, well…
The Weekend | I'm doing another "lets get out of my familiar, boring surroundings weekend" and checked into a hotel in Cologne for two nights. Being somewhere else, new distractions and activities to distract me from my tendency to ruminate and go down spirals of self-doubt and self loathing and all that.
Cologne | This city isn't too far from me and for quite a few years I have been here a lot. I was a huge fan of their hockey time for a while. Before that another fandom I was involved in had lots of ties to this city, so I was here in TV studios, for smaller events, for meeting with other fans, just hanging out. I've also just come down for some shopping. But I haven't been back as regular in the last decade or so. Especially not since the first lockdown. While I was making a list of what all to do while I'm here I had to stop myself from putting errands on the list as well. Like shopping for clothes. I know some might do that for fun, but for me it's an errand and this weekend was supposed to be about fun in the widest sense. Eating unhealthy food for lunch. Shopping at he LEGO store. Trying out the new-ish camera some more. I did that last night, though the harbour area had less nice photo spots for me than I had expected. Oh well.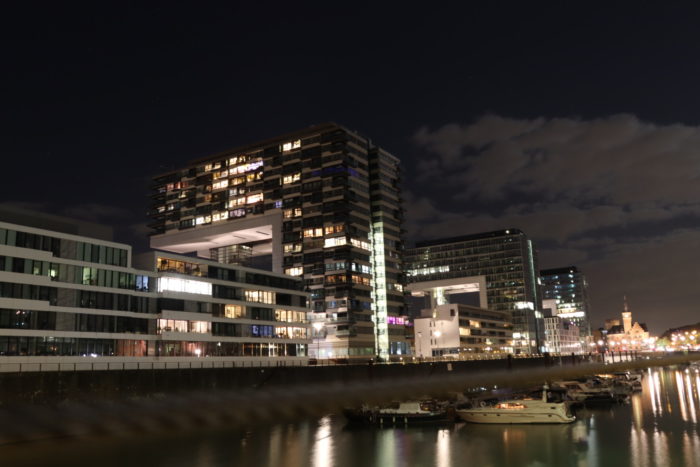 Cathedral | This morning I walked around the huge local graveyard for a while. Morbid possibly, but it was quiet and fresh air and all that. I didn't come to Cologne for the buzz of city life after all. I'm here in fact, because I have something else planned in another city 30 minutes south of here. 🙂 There was a lot of fog from the river till noon and I had already given up snapping some nice photos of the cathedral.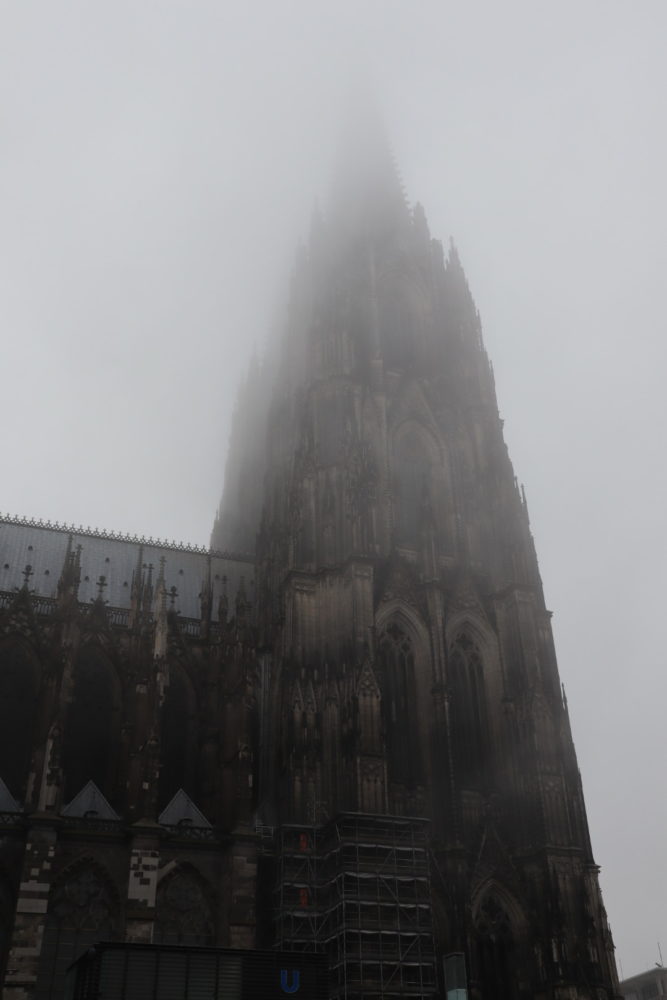 But it cleared up after all, so even though my legs were rather tired I walked back up on the bridge next to the hotel for a few photos.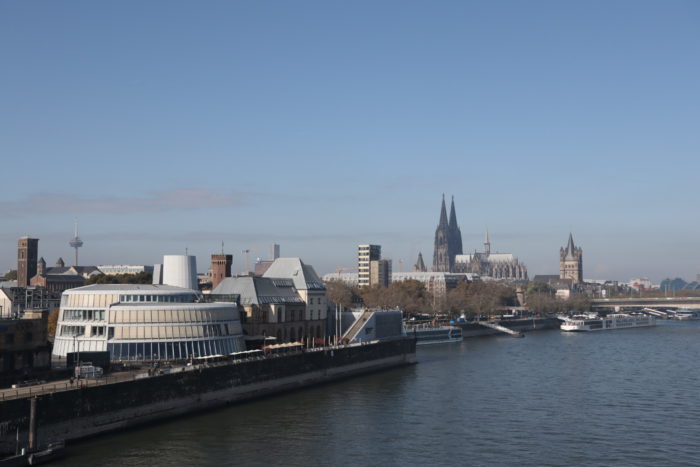 Love Locks | The "Hohenzollern Bridge", which spans across the river Rhine directly at the cathedral is a railway and pedestrian bridge. Like in so many other places around the world people started hanging "love locks" on the railings. And by now even on every kind of structure leading up to it. I know people do it. I just don't fucking get it! At all. If you want to commemorate your undying love do it at a place that has some meaning for you and your loved on. Seriously.
Chocolate | The last activity for the day was a visit to the Chocolate Museum. Because how could I not? Also… it's right next door. I've been to it before but it's been a while. And what can I say? Under different circumstances I'm sure it would have been a good idea. But I realized my mind was too tired to actually take in all the information on the displays. And also… there were quite a few people. All masked and all, but not always adhering to the distance rule, which was not always possible anyway. The did leave people in in time slots so it probably wasn't even THAT crowded. Still… Will doing these kind of things ever feel normal again? I'm planning to attend a TV / Movie convention tomorrow. No idea how that will make me feel. Anyway, here is my bounty from the museum store 🙂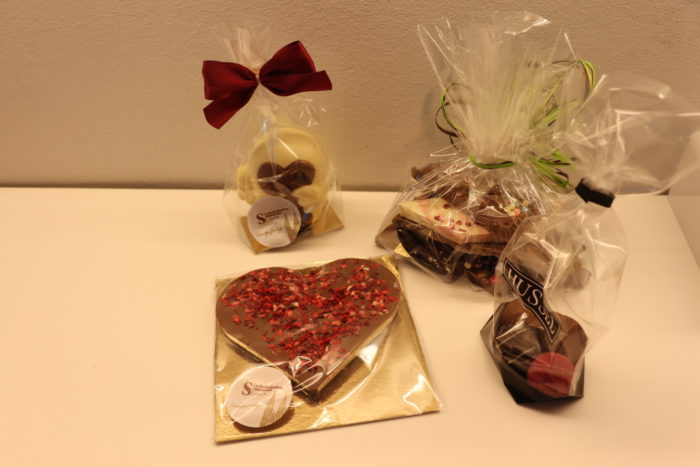 Bridges | When I got out of the museum – which is located on a small island at the entrance to the harbour for small private boats – a lot of people were gathering by the riverside, which I thought was weird. But of course I went to have a look what they were looking at. The bridge connecting the island to the city, was… not drawn up, but turned to the side to let some boats pass through. Interesting. I had no idea the bridge could do that…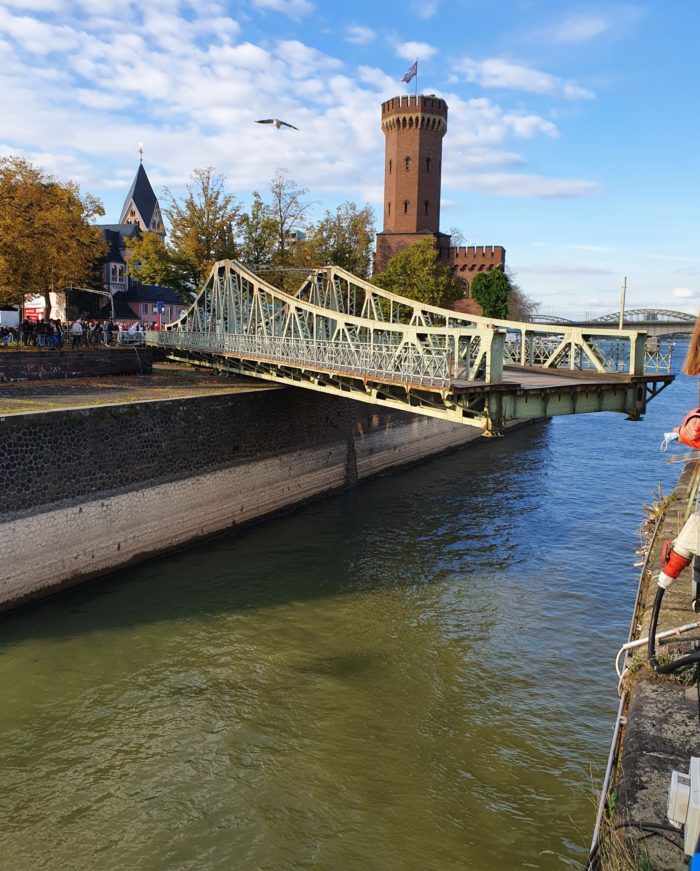 Just be… | All in all… this feels like a successful outing in the way that I was distracted enough to not worry about 'things in general and specifically' for most of the time. Be in the moment and not stuck in my head.