Lyrics: "The Lifeboat" ~ Frank Turner, 2018
Not much to report. Still in the same old pandemic funk. Still in lockdown, or what we call "lockdown" here in Germany. The government on all levels have still – or even further – lost the plot, but I don't pay much attention to it anymore. I try to stay away from other people. And the news and everything. But it's wearing me down and it's dragging me down and it's hard for me to notice the (small) postive things. Which I know must be there still.
Most of my time it seems I spend in fictional worlds at the moment, far away from any pandemic news or events. Watching vintage TV shows. Reading novels. So much reading. I know it's an escape from the boring, depressing everyday life and I try my best not to feel guilty for escaping. But I need the distraction.
The last few days I tore through "The Gown" by Jennifer Robson and absolutely loved it. So much that I ordered a bunch of her other books, but they won't get here for a while as they were not avaible on my favourite online book store and neither could my local bookshop order it. I didn't want to use Amazon, so I ordered them for the first time from a 2nd hand bookstore online and it might take a week or two till they get here. I'm also not the most patient person at the moment. I've started reading a romance novel from an author I know vaguely from a book I read years ago. I'm not quite hooked yet though, but I guess I'll trudge on until some of the other books get here. I might have a book problem 🙂
At some point in "The Gown" they visit the Tate Modern and the view of Saint Paul's is mentioned and I thought about the many many photos I took in the vicintity of those buildings in the past few years. The story is set in London (1947 and 2016) and evoked many other travel memories as well. But I especially like this photo…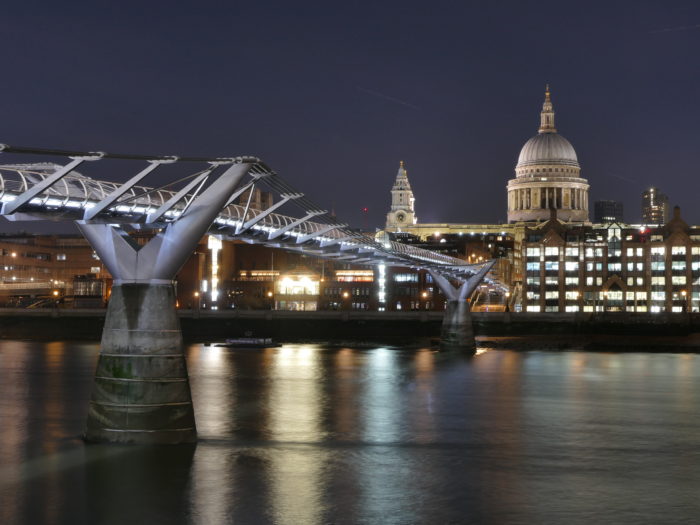 There has been a lot of progress on my LEGO Tree House as well, even though I didn't spend all that much time with it this week, because I spent most of the time with my nose in a book. But it might keep me occupied and keep my thoughts from spiralling down the pit of negativity too much. I hope.
Next week at work will be busy again and that's something I'm dreading as well. So much dread. (in my bones).
Sorry for the downer post, but that's obviously where my mind is at the moment. "Better times are coming, right?"