One of the things I like about this island / this beach is the vast emptiness. It's the height of summer and there are still not too many people around. Vastness. No crowds. Just what I needed right now. Sand and a strong breeze though is something to get used to 🙂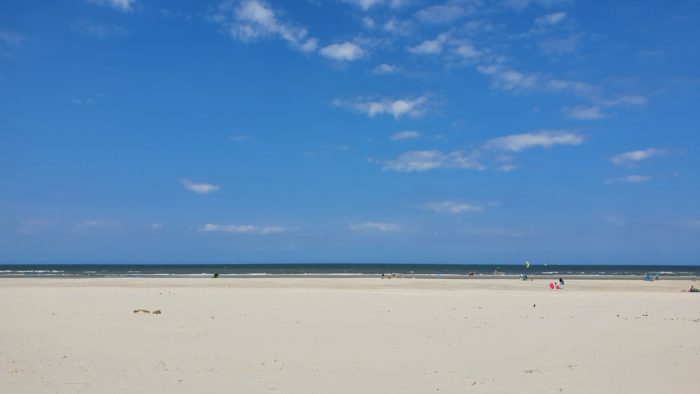 I spent yesterday afternoon down at the beach. I didn't take the popup beach tent, because I already thought it bee too much of a hassle to put it up and back together on my own with the breeze going. And I was probably right. I don't know. I enjoyed the time there, just resting, reading, listening to audio books. From previous outings I expected my things to be dusted / covered in sand after a while and prepared for that. I didn't even mind my skin slowly being dusted with sand constantly been blown over to me from the left. Until I started packing my things together and for some reason got hit with quite a bit of sand in my left eye. Ouch! It probably wasn't even that much, but holy shit, that hurt. And blinded me for a while. No matter how much I tried to wash it out it felt like grains of salt still stuck under my eyelids now almost 20 hours later. I went back to my apartment and the first thing after putting my things down, was to shower the sand on my arms and legs off me.
What else did I do? Read the various fiction / non fiction books. Went back to another part of the beach around sunset to snap a few more photos.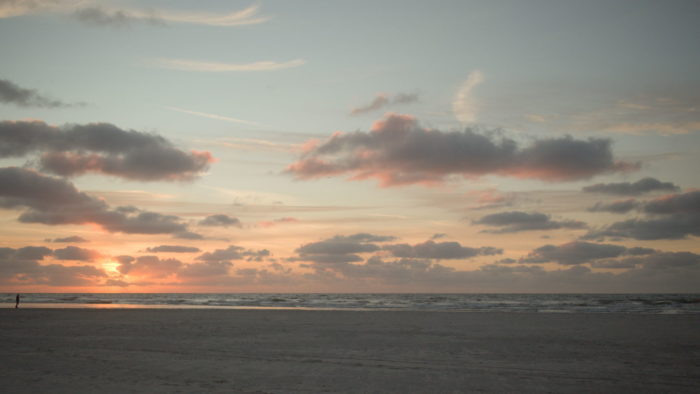 Came back to read some more. Went to bed. Perfectly lazy day. I'm glad I'm a bit over the "I'm on vacation and need to do something" dread and that I'm quite fine with just doing nothing. Today is my last day here and I guess it will go much like yesterday and that's fine.