Lyrics: "Polaroid Picture" ~ Frank Turner, 2013

On this day three years ago I saw Frank Turner play to 80 or so people in a hat museum near Manchester. I was able to watch the soundcheck and chat a tiny bit beforehand. Managed to get a photo with Frank and my two favourite gig buddies / good friends afterwards. Good times. We will get back to those times at some point, right? I have a hard time imagining it right now, but let's keep our fingers crossed.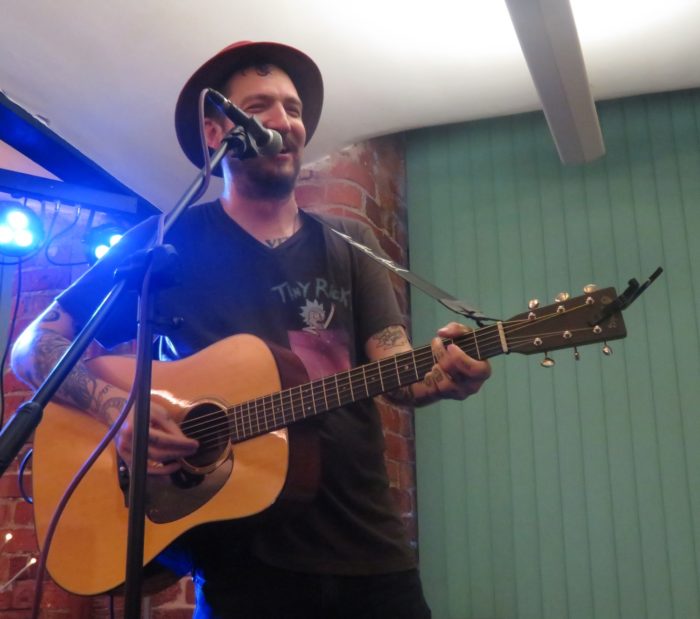 This morning I picked up my prescription at the neurologist practice and had the chance to quickly discuss my option re: keeping me safe during this COVID wave. Not much really. Just like my GP he doesn't think a 4th shot of whatever vaccine wouldn't help much to bring my antibodies up, because my MS medication has been proven to counteract it. His advice now is to wait for the new Biontech/Pfizer vaccine which is supposed to have a bigger protection against Omikron at least. Until then: keep wearing masks, stay out of crowds, don't mingle too much with other people. Basically: Be a hermit. Stay a hermit. Be fucked over by people who don't care much about those many of us with so called pre-conditions.
Deep breath! It's a good thing I've got two more LEGO sets to build and some grownup colouring books to colour in. Many more books to read.
But to be honest it all is dragging me down. A lot. Again. Work is busy and a bit overwhelming as well, which wears my mind down as well. I guess it'll be another early night for me. On a Tuesday….