Lyrics: "Be More Kind" ~ Frank Turner, 2018
2021 | Honestly? I can't wait for this year to be over. I don't know if the new year will be any better – whatever that even means – but, I'm really done with 2021 today. Nothing bad or so happened today, just a lot of memories coming up of all the crappy and hard moments regarding my mum's health situation this year.
I went out to run some last minute food shopping errands – nothing I really needed, just comfort food and after this year I don't want to feel guilty about that. Anyway, while I was out I stopped by our local church, because I had remembered that I wanted to put my mum's name down for the Prayer of the Faithful six weeks after the day she died. Which is not the same as a mass read six weeks after, but something similar, I hope. It's weird how these bits and pieces of Catholic rituals pop up in my mind every once in a while. I also lit a candle for her, because… catholic habit, I guess? 2007 was the year my mum almost had died for the first time after a severe heart attack with complications etc. It all happened at the end of November and she was still in hospital over Christmas and on till January. She was in stable condition by that point, so I felt it was ok to do the long planned "New Years Eve in Rome" I had planned with a few friends. I lit a candle for her in every church / cathedral we visited. In Rome, the capital of the Catholic World. Lots of candles. And she did live on for 14 more years, which was quite the achievement. We should be grateful for the additional time we got. And we are. It's just hard to put it into perspective at the moment…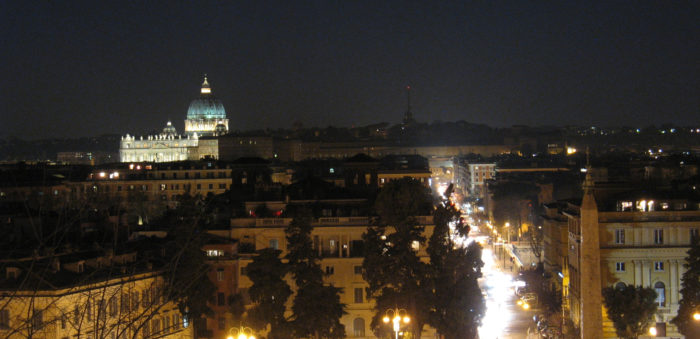 While I was driving around for my errands I drove past the main office of the nursing service we had employed for the few weeks my mum had been home. And also drove along similar routes to one of the three (!) nursing homes and one of the three (!) hospitals she had been in these past seven months. And so many stray thoughts popped up. Of all the phone calls we had to make and all the stuff we needed to organize and all the worries and the many, many hours driving to and from somewhere. The different COVID related visitations rules for the various institutions. Everything else that was going on and had to be handled.
It was a long and fucking hard year, let me tell you. I can't wait for it to be over in few hours.
Books, Music and stuff in 2021 | It's time for the lists of 2021 or the "best of" kind of compilations. I can't really be bothered. The year was a blur to me media wise. A few artists I liked put out new albums, neither of which really hooked me in. The new Biffy album is ok, I guess. I loved to "discover" the Lottery Winners. Frank Turner never disappointed either, I mean… he could never, I think. He released some new songs from the upcomping album, most of which I liked so far. One, which absolutely blew me away. He's also been a darling about tweeting links to both blog posts I sent him to read this year.
And there he goes and does it again… sharing my stuff 😍 https://t.co/feTYvLOUbz

— Susanne D (@dennasus) September 18, 2021
The other post was the one about the sea…
I went to the movies once (I think?) this summer to watch a documentary and can't recall watching a movie on any streaming platform. Couldn't get interested in many (new) shows or new seasons of old shows this year either. Have rewatched – as background noise often enough – the Gilmore Girls almost twice. Comfort binge watching, I guess.
I've read over 100 books, which is a lot. To be honest, at least half of them might have mainly served as distraction from whatever I was going through or as avoidance technique to not deal with the thoughts or stuff I should be going through. I don't know. I bet I couldn't tell you the names of the main characters or the plot of those 50% or of even more. I'm not sure if I want to continue this mindless reading thing next year. There are also still many unread or "only started to read than put back" on my shelf as well. I really should give some of them another try, because in many cases they just felt too much (complicated, emotional, heavy) and not as if they were badly written.
Here are reviews of my three favourites though, which I often recommended this year when the question came up on Twitter:
The Seven Husbands of Evelyn Hugo – Tyler Jenkins Reid, 2017
The Invisible Life of Addie La Rue – V.E. Schwab, 2020
The Girls I've Been – Tess Sharpe, 2021
Those are all general fiction, I'd say. The first two are historical, the 2nd has some fantasy element as well. I've also read a lot of romance novels from historical to contemporary and queer and BPoC. I couldn't stomach crime or thriller or anything like that and I doubt that will change any time soon. It doesn't have to either. But I might try to read a bit more conscientious and less diversionary…
Intentions for 2022 | Not many. Be more kind, to myself especially. More self-compassion and less hating on myself. Be more active (which is actually part of being more kind to myself). Being more kind (to myself) encompass so much. Wish me luck!
And yes there are also hopes and wishes for 2022 about things I hope to be able to do – vacation abroad, go to Frank Turner gigs again… – but I'm afraid to jinx it by putting it down here in writing. This above doesn't count as it is a mere example. My blog, my rules 😉
Now I'm off to try and write my "Letter of aspiration for 2022", which is recommended by the lovely people organizing the online retreat I'm enrolled in at the moment…