It was a lovely day most of the day today. At least it seemed from inside my flat. In the early afternoon I thought about going out for a walk, but I admit I couldn't be bothered in the end. I thought I better conserve my energy and rest some more. It's an office day tomorrow and on Tuesday I still consider to go to the "Lottery Winners" gig in Cologne. Masked again just as I had been at the last one in Copenhagen, where I might have gotten COVID? I'll never know really where I caught it, I guess.
The one thing that might keep me at home that night, is that I'm invited to a big family event for friends of mine and I really don't want to catch anything before; get sick or pass anything on to anyone at the event. It should be impossible to catch COVID twice within two weeks, right? Anyway… let's see how I'll feel on Tuesday.
I slept in, stayed in bed even longer. I kept reading "Ten Things That Never Happened" most of the (late) morning and early afternoon. Sadly enough my motivation for that was to get it over with, because even though I enjoyed the first two of the "London Universe" as the writer Alexis Hill calls that canon, I wasn't a fan of this story. More in my review on Goodreads.
To make up for that disappointment I made the best of the 15% discount for xmas sale from Thalia bookstore and bought some more books. I'm beyond help, I know.
I spent some time going through the documents for a committee meeting the Monday after next to let my Green party members know how I plan to vote on them so they can discuss that on the Green party meeting tomorrow. I probably won't attend that one, as I'll be home for the office late-ish and again want to get enough rest.
Getting more rest would be helped by going to bed now and not keep watching my favourite game show (and the only show I actually watch on regular live TV): "Wer stiehlt mir die Show". But I'll keep watching it for a while longer and doodling a bit more.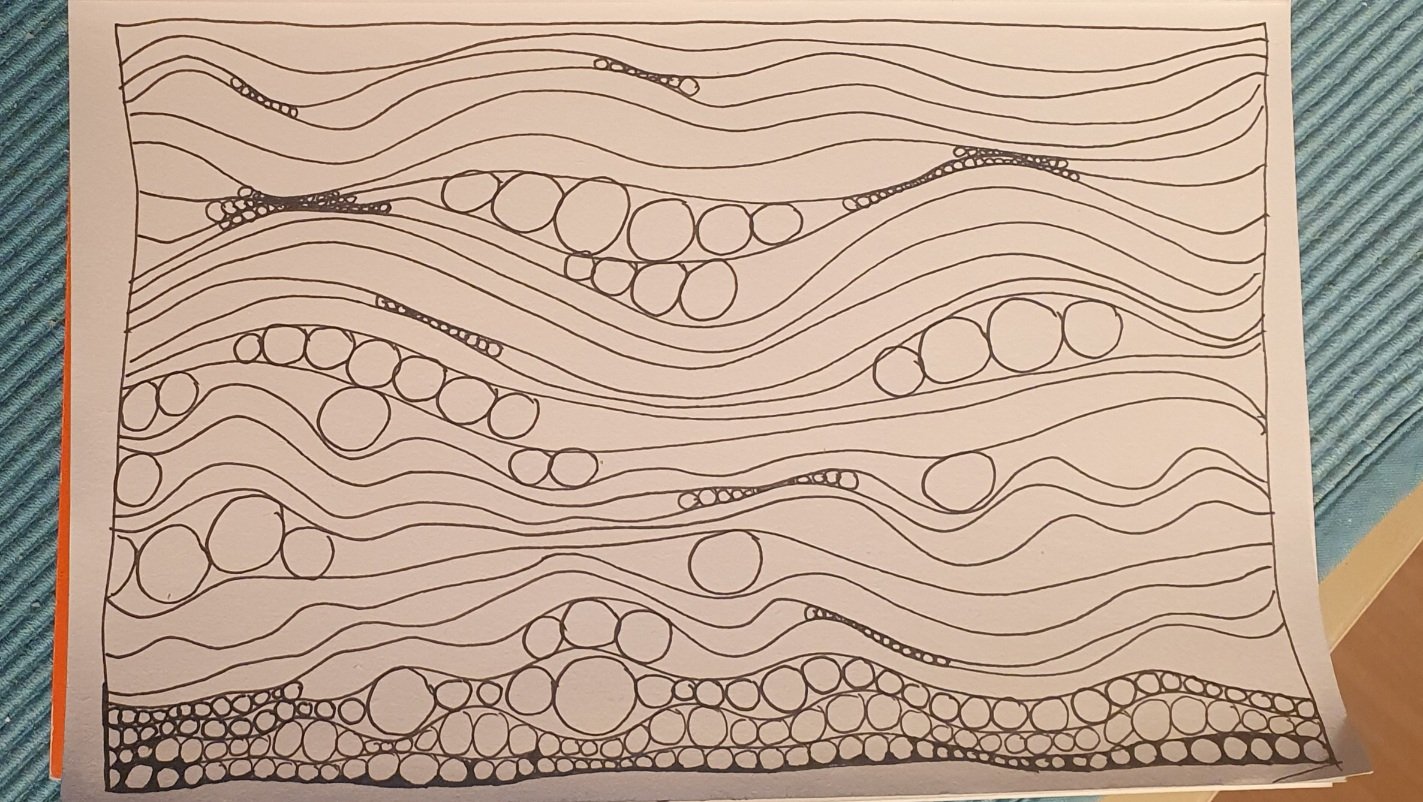 Doodling is a nice activity while listening to podcast. I just finished another episode of "Kurt Krömer – Feelings", where comedian Kurt Krömer talks to surprise guests. The episode I picked was with Riccardo Simonetti (who funnily enough is a surprise cameo sort of guest in the game show I'm watching right now). Riccardo is a jack-of-all-trades in the showbiz. Show host, model, panel guest. He isn't someone I'd choose to watch in something, but I liked him enough when I see him and the podcast was quite insightful and deep. They talked about him being queer and his experience in rural Germany and in Berlin and LA and it was kind of sad how matter-of-factly Riccardo explained that he stopped using public transport, because he doesn't want to deal with the daily negative reaction to what he's wearing or how he's presenting himself.
Signing this off now, back to watching the game show finale and more doodling.