This statement from Wednesday obviously was bit premature
All the rain and wet feet might be why it feels like I'm developing a cold. I tested for COVID this morning, negative, so it might just be a common cold. I wore a mask at the gig, because it felt safer to me.

Posted on this blog here on 01.11.2023
I didn't feel better on Thursday and despite another negative test in the morning I would have preferred to work from home and not head into the office. Alas I was needed there for a new staffer introduction because others were out on vacation (or out sick). I stocked up on cold meds and remedies after work on Thursday. I didn't feel much better on Friday but had planned to head into the office regardless for the same reason as on Thursday. But Friday's COVID test came up positive.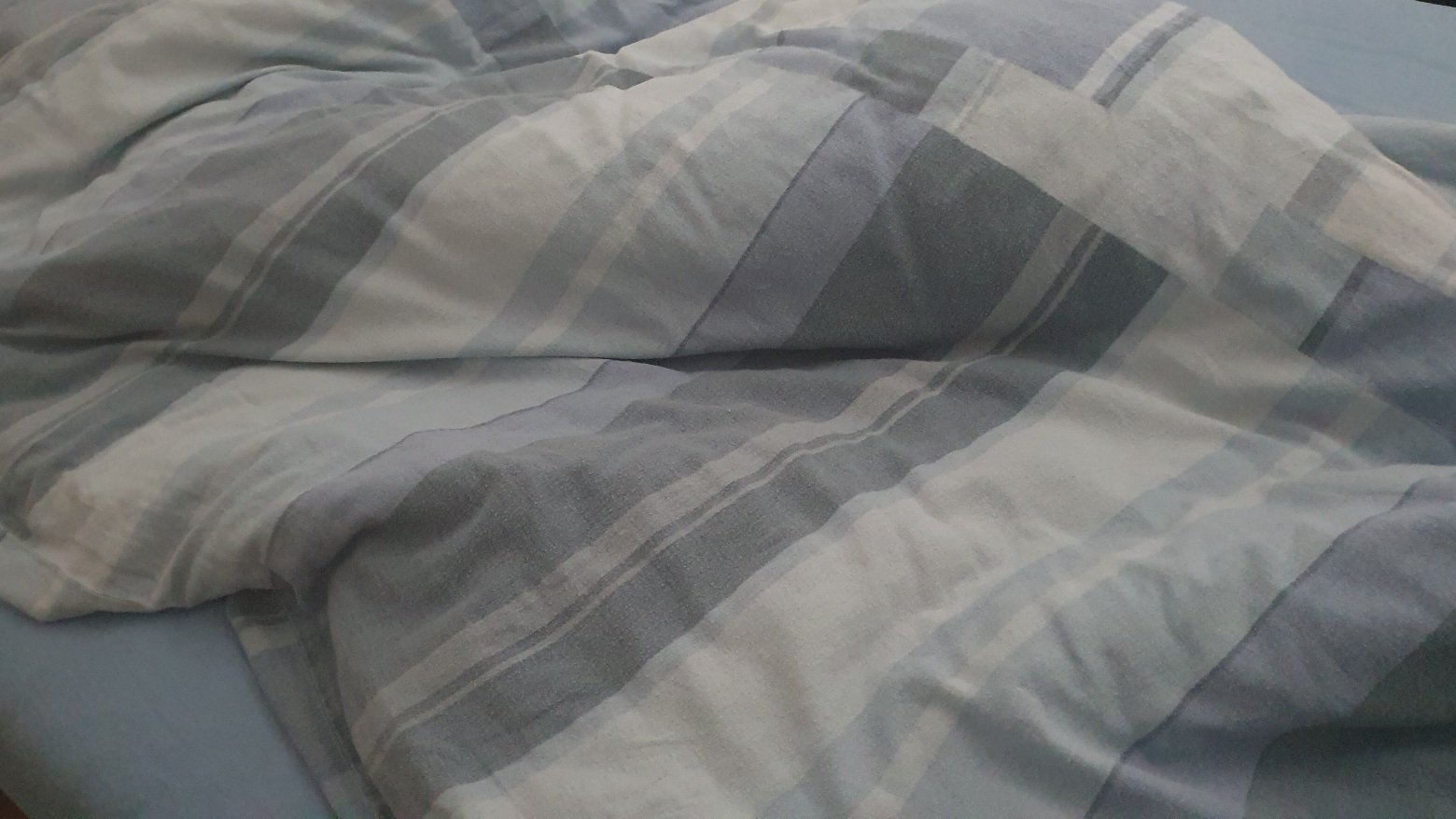 I've got a sick note for up till Wednesday and from how I felt yesterday and how I feel today that should be sufficient. I spent most of yesterday and all the time till noon today in bed and that was a sensible thing to do, I guess. I It really is much milder than the first COVID infection I had mid-October 2022. I'm also much less anxious about it all than I had been back then. I honestly don't know if that's a good thing. No matter how severe the actual infection will be the risk for Long Covid or any other negative health effect down the line years from now are still there. On the other hand there isn't really anything I can do about that right now, so I try my best to now spend any energy worrying about it.
Another thing I'm trying my best (and mostly succeeding) to do is: not blame myself for catching it again, because I didn't go out and ask for it. I did wear a mask at the actual gig. In the crowded line for the wardrobe. Not while shortly chatting to others before, but I kept my distance then. We went out for dinner before the gig and we had breakfast at the hotel each morning. None of those situations felt too crowded for me so I felt safe enough. I did not disinfect my hands as religiously as I did during the height of the pandemic. But there is no point to dwell on where or how I got it despite all the measures I took. And I'm quite glad that I've reached the state of mind where I can accept that and not keep endlessly worrying about it and blaming me for being negligent.
I did have moments where I felt super guilty for missing work right now and on such short notice because of the staff shortage mentioned above. But again I was able to reign in this self-reproach and just accept the situation as it was. I am sick. I am supposed to be off work! And no one at work blames me for not being able to be there for a few days. It's just my inner critic and demons being a bit brawly about this. But I am able to shut them up and out of my mind most of the time. Again: Thank God for therapy!
I've spend way too much time on my phone scrolling through social media these past few days. Which was ok for the first day(s) to distract myself from the plague, but needs to stop again. I also put the slightly more challenging novel I had been reading on the backburner and downloaded some easier to digest contemporary novels from my TBR list on my devices. I plan to listen to podcasts and do more zentangle / doodles and just take it easy for the next few days.
I had actually planned to do NaNoWriMo this year and even though I had no real plot for my story idea I sat down on Wednesday (1st November) to write some and to plot some. But I knew that will be put on the backburner as well. My COVID brain isn't up for that kind of performance at the moment. And that's ok.
Taking every day as it is at the moment and that's ok.