It seems to be a good choice – or maybe rather lucky circumstances – to not even try to do a daily post here anymore. It's not just the fact that my life in general isn't that interesting nor that I'm unsure if I'm eloquent enough to turn random, average observations of people or situations into something worth reading. I also look at the jumbled notes on various scraps of paper with potential stories for this place here and the day after I jotted them down don't consider them "newsworthy" anymore. Maybe I sometimes should make more of an effort to recall why I wrote those words down and tell the anecdote anyway. This week though I more often looked at them later and thought, what a good thing I didn't spent any more time on writing about this all. Because to me that means that I easily let go of whatever negative emotions (often aimed at myself) prompted that impulse.
So yes, sometimes this week things didn't go as I had planned or hoped for, but there wasn't and still isn't anything for me to do about it. Let it go. Today is another good example of how things didn't quite go as planned, because I let myself get side-tracked with one of the many things I had planned for today. Which also means that I'll keep this post short, which isn't necessarily a bad thing, is it?
On Friday I was in a bit of a grumpy mood, among other things because the book I had been reading for a few days was not getting any better in my opinion. On the contrary. Several times I thought about not finishing it and then skimmed over the last third or so just to know how it ended. Despite my shelves full of un-read books I was tempted in that moment to drive to a bookstore to buy a new one. The one 'magical' book that would make me feel good and interested and hyped about reading again, after that last one was such a downer. Luckily I stopped my impulsive mind on this train of thought before I got in my car to get to the train station or to even drive all the way to the bookstore. I went for a walk into the city centre instead for some errands and more importantly to take a few photos of the lovely ivy covered brick wall during this time of year.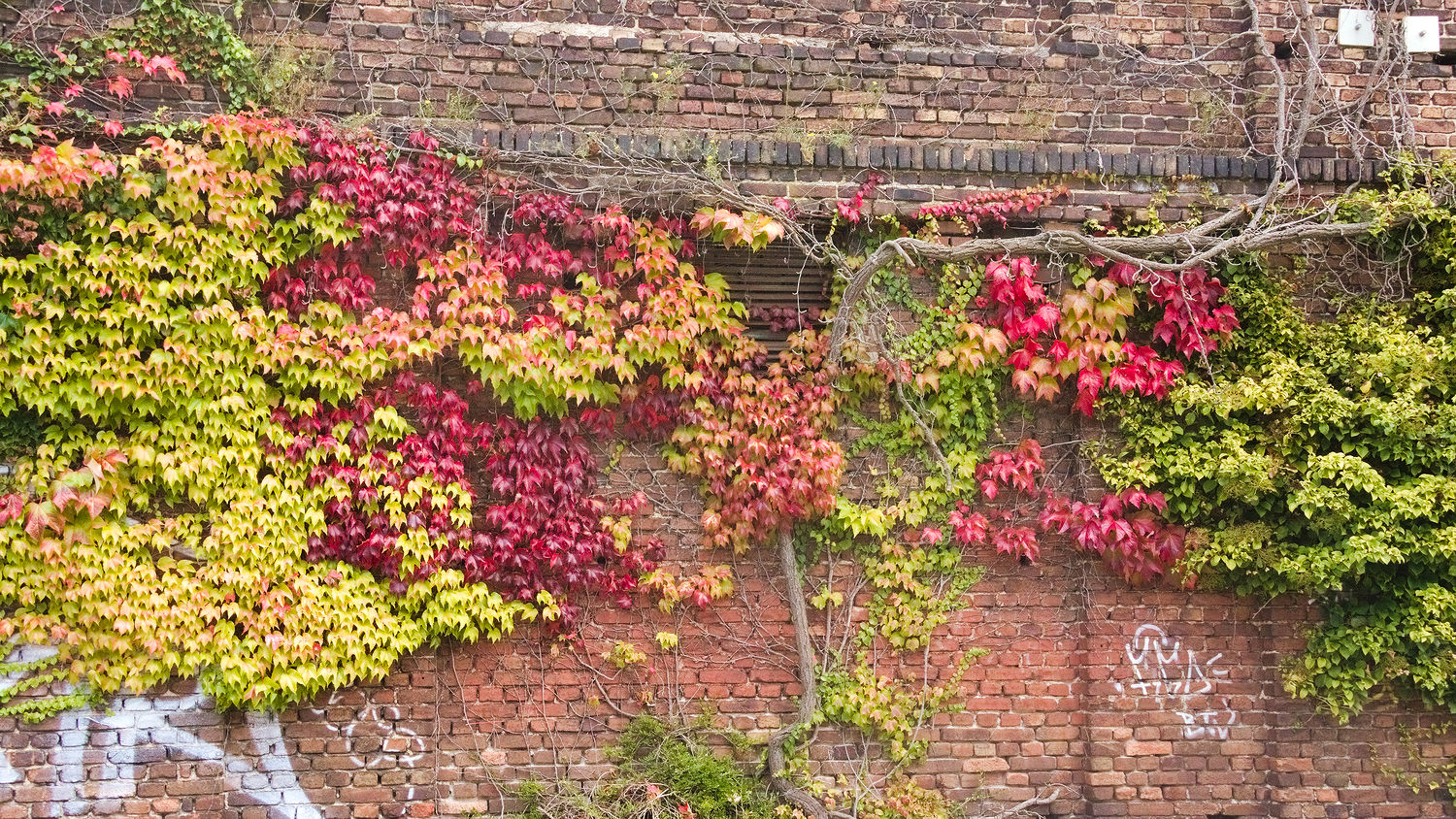 Close by is the building which had been used as COVID test centre for so long.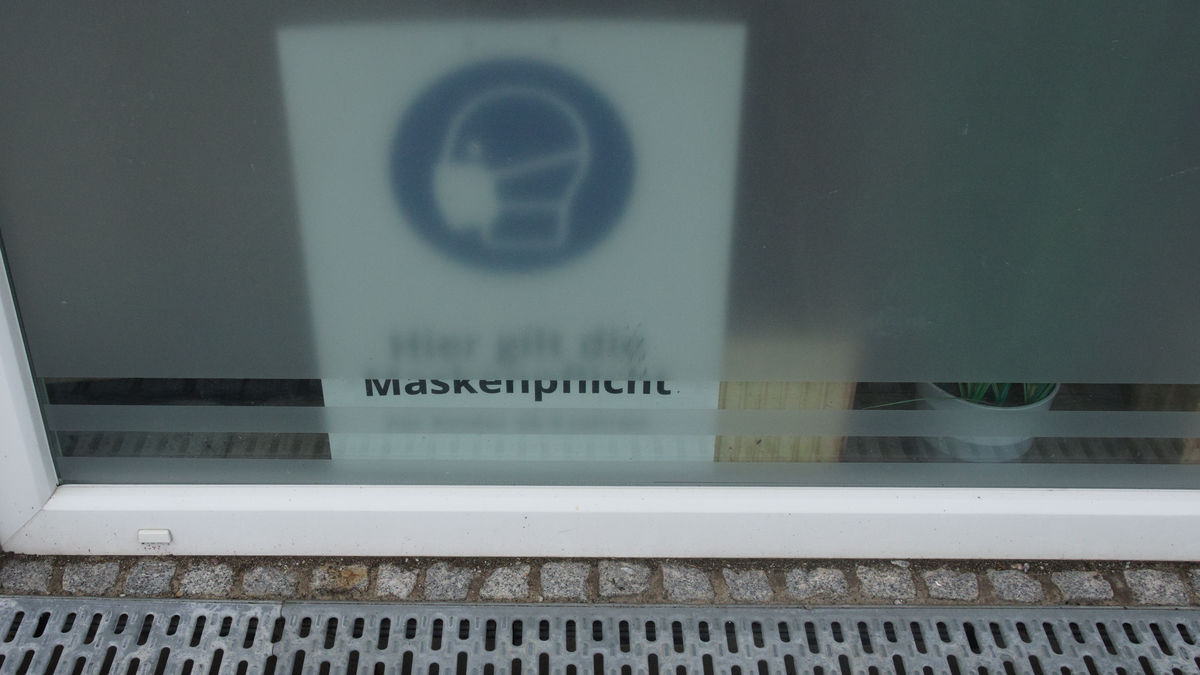 A sign behind the window states that they still provide testing (for a fee) at a care home in the next town. I don't know how old that sign is. I did remember all those days I went to get a free test there, because for so long in 2021 we needed them a proof to get into hospital / care home to see our mum. I'm still sometimes baffled how this all can feel so long ago and on the other hand is still such a vivid memory.
Yesterday I spent most of my day in the office of our local Green party, painting walls.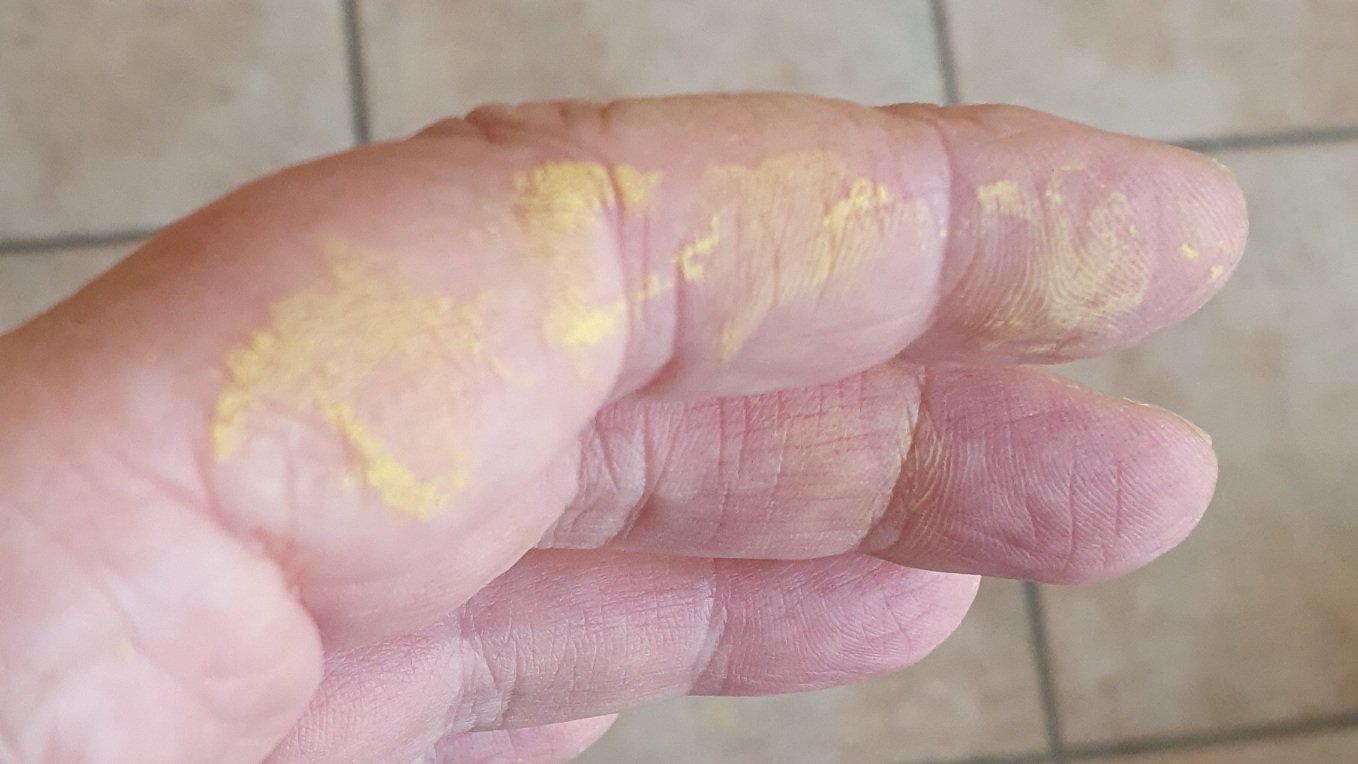 As so often, we ended up with less volunteers than actually planned: just the one person I have the least in common with and me. It was okay, probably because by now I just don't let things bother me too much. And it's not that they are rude or annoying or whatever, I just never connected with them on the same level as I did with others. And thus for a long time I felt judged or dismissed or disliked by them and most of it probably all was just in my head as so much in the past. But all in all I was quite happy with how I handled it all yesterday.
I'm still trying to limit my social media time, which works more or less fine so far. One of the reasons I'm trying to – besides the obvious wasting-too-much-time-on-them – these days is the fact there for me there are too many regular people stating opinions on global / political issues at the moment. I need a time-out from that, plain and simple. I'm not saying they're not allowed to state them, they can state all they want. But I'm not obligated to read them, right? So I've been limiting and in some cases muting/unfollowing people, because their posts weren't what I needed right now.
I'm back to reading more regular news coverage. Proper newspapers on paper and online (though I'm way behind with all my stuff bookmarked there), because that's the only way right now I feel I can form my own opinion. And that's what I'm going to go back to after posting this.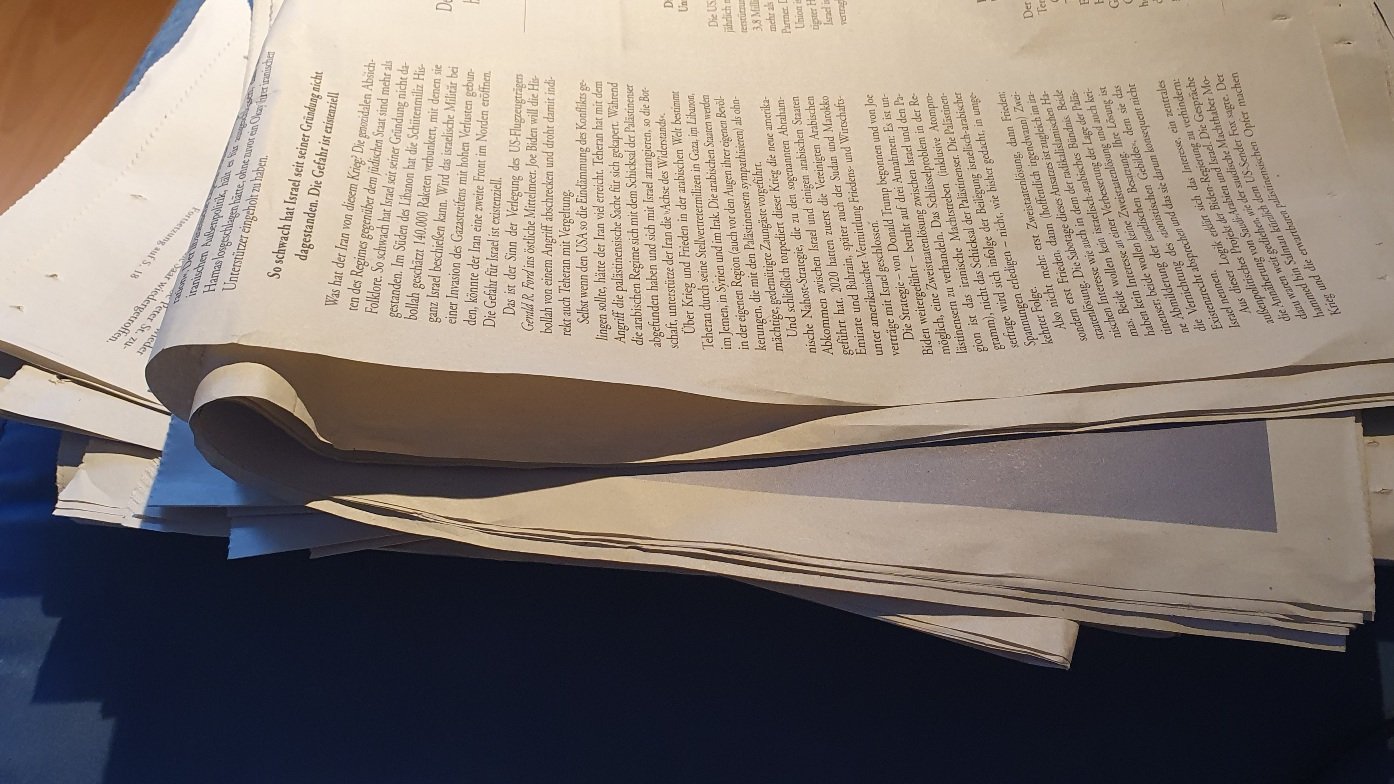 To be honest though, before I get back to the news I need to finally look into "what's worth seeing / doing in 24 hours in Copenhagen?" Two more weeks till I'll be there to see my favourite artist play some songs to a small room.
Oh, and I've picked "Cloud Cuckoo Land" as the next book to read from my shelves and I think it might have been a good choice. So far I'm intrigued (54 of 577 pages in).