Lyrics: "The Angel Islington" – Frank Turner, 2013
October! A new month. A good time to re-start / start over with some things. Two steps forward, one step back is what it sometimes feels like, but I'm doing my best. I've been using the Calm meditation app for many years now, not always as consistently as I'd like, but that's just what it is (was). Recently I also paid more attention to their occasional mail or rather the mails I get on a regular basis but only have read on occasion. They link to some more blog posts and resources on their website and in the spirit of starting again, I decided to print out (I can't work with those in digital form) some guide-/workbooks.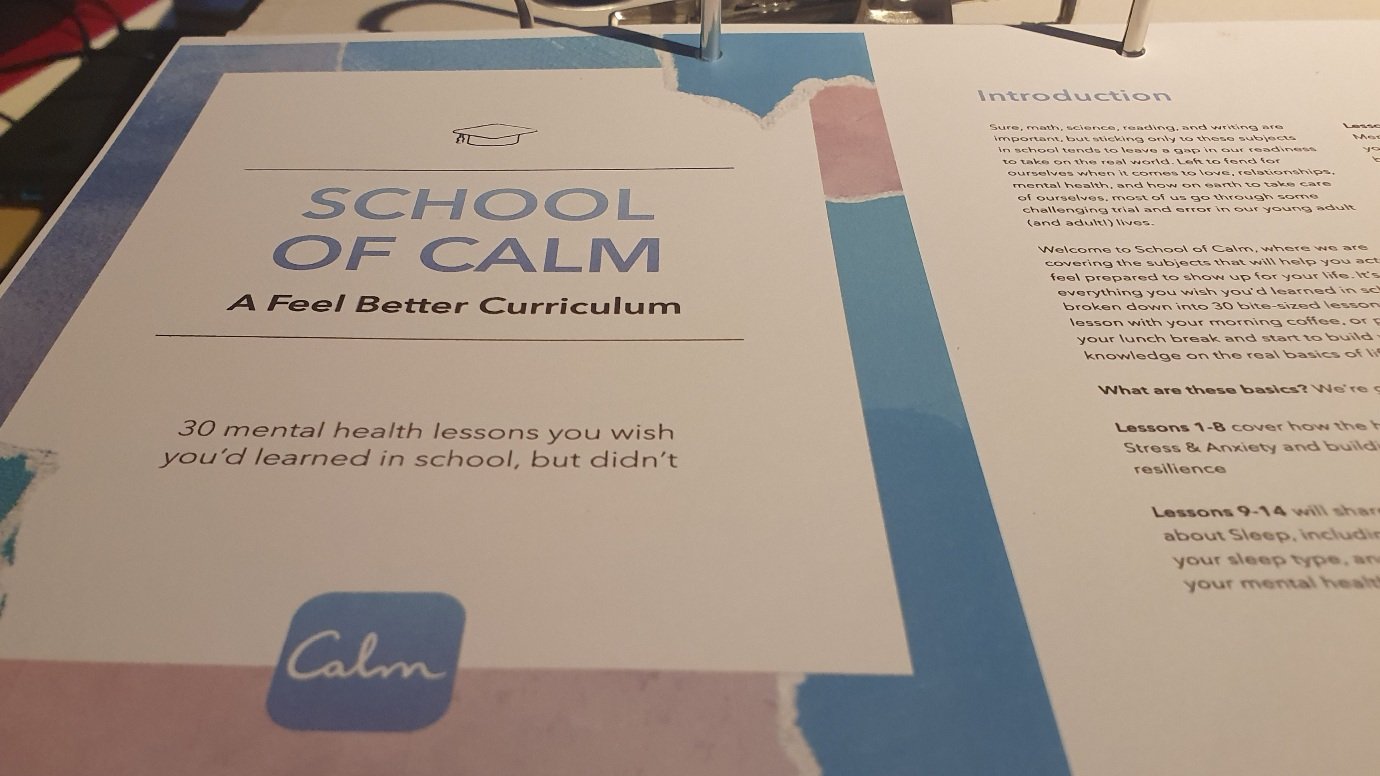 I've also today started to be a bit more aware of how I spend my time all day and tried to spend it more mindful. Again not as consistently, once my attention chases a rabbit down it's hole I can be buried there for a while. But it was a ok start I guess.
Today's biggest rabbit hole was researching information for a potential summer holiday spend in the UK. Again. Creature of habit, what can I say. I also plan to be in London twice for short visits in February and April to see Operation Mincemeat twice more again. What can I say: creature of habit. While I was planning the 2nd trip last week from vacation I felt a bit… guilty possibly, for spending quite a lot of money on these short trips to see a show again and again. Or not guilty as much as worried about "what people (aka family, coworkers) say when they hear that you're doing that again and again?" It always takes a bit for me to remind myself that I should not care what other people thing about that. It's something that makes me happy and it doesn't hurt anyone. That's all that should matter. But it's still difficult to fight the impulse to worry about other people's opinion.
Around this time of day in 4 weeks time I will be in a small venue in Copenhagen to see Frank Turner and Matt Nasir play a duo show. I've only seen them (full band) once this year at a festival 2 months ago, so I'm excited for that. I don't think I've ever seen a proper duo show outside the Lost Evenings Festival ones (2017, 2018, 2022). I should check my spreadsheet. Yes, I do have a spreadsheet about Frank Turner shows. I can't understand how people who do the same amount of shows than I do, haven't, but to each their own 😉
Back to work (from home) tomorrow before another day off (German Unity Day). I have no idea how many of my team will actually be in tomorrow, as it's also the start of the autumn school holidays and all. It hopefully will be an easy start into the week…