Last evening I had originally planned to write a short (because there's not much to tell) post about day 2 or rather the first full day of my stay by the sea. But it felt like too much of a hassle to sit down and come up with the right words or any words. I decided to finish my latest creative project instead while checking out the music of Pedro the Lion (Dave Bazan). He's been part of the lineup at Frank Turner's Lost Evenings VI this past weekend in California and Frank has mentioned him a few times over the years as a big songwriting influence. I decided to go with the first EP "Whole" from 1997. I thought it was alright, but I'm afraid nothing really grabbed my attention yet. I'm determined though to listen to at least one other album before a final verdict.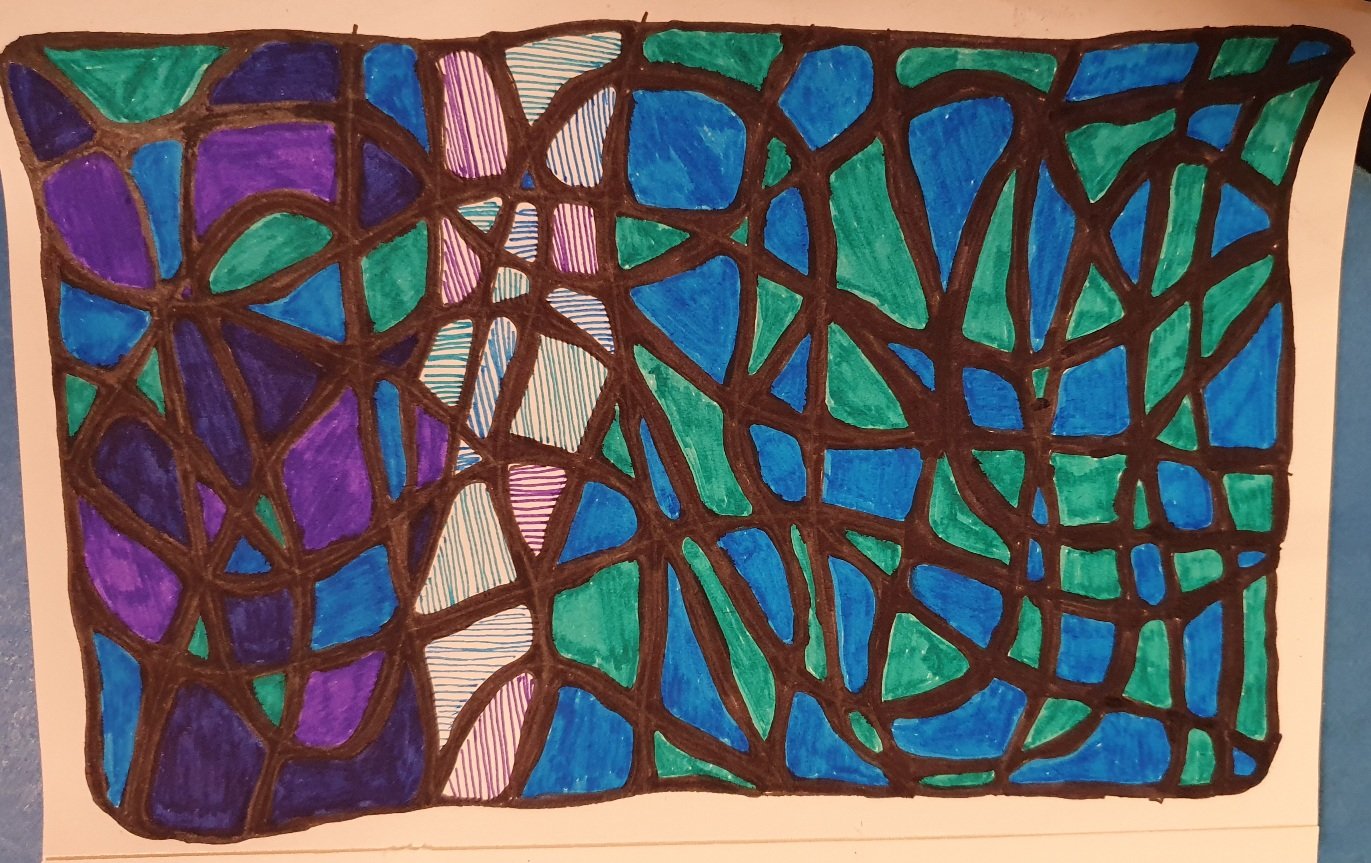 My sleep cycle was still quite out-of-whack that first night. I went to bed shortly after 21:00 because I was exhausted. And of course that made me wake up around 4:45 in the morning. I went to the living room to get my phone to spend some time mindlessly scrolling in bed and of course felt a bit guilty about that. When I was finally up and getting my first cup of coffee I was on my phone again, but this time at least it was perfect timing 😉
I did indeed go for that run as soon as it felt properly light outside. About 20 minutes of intervals: 200 m regular pace followed by 100 / 150 m faster pace. As always I felt like I had been slower than on the previous interval runs, but as always that hasn't really been the case. Slowly building up my determination to do my first 5K here by the sea. While typing this I realize that the "first 5K by the sea" idea is part of the unpublished draft from a few days ago. Oops. When I started with the Garmin Coach a few months back, the 5K was scheduled in mid/end September. I had disregarded that when I dropped that training regime and started my own. While planning what to do while here the idea cropped back up and in preparation for that I went on a 4K run last week, which went ok. I fine-tuned my running playlist to cover the 5K distance / time and still end with the two songs I want to end my run with. I plan to do that on Wednesday probably.
Not much happened yesterday after that. As it should be on a relaxing vacation by the sea. I tried out "my" (comes with the rented flat) beach chair. Spend some time listening to podcasts. Read a bit, while trying to block out the conversations from the few people around me on the beach. It worked more or less okay, so I didn't have to resort to listening to some soundscape on my phone to be able to focus on my book. My preferred soundscape often is waves at a beach, which would have felt rather weird to do while actually at the beach.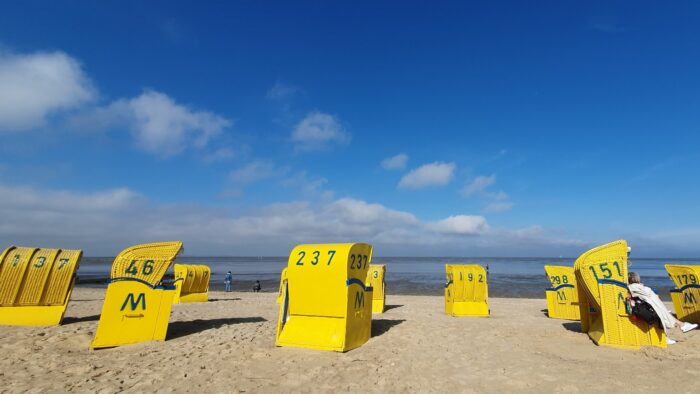 Went back to the flat for a nap. Prepared a late lunch/early dinner. Went back to the beach for the sunset. I might have either misplaced my good blue-tooth headphones in the beach chair on that occasion or at another time during the day. I checked all the bags I used yesterday and more or less thoroughly checked the flat, but I don't find them here yet. I'll also have a regular headphones with me as backup and to save the battery of blue-tooth ones which I usually only use when I'm in motion. It's all a bit weird. I'm not fretting too much about possibly having lost them. They will either turn up or they won't. I'm not sure if that's a healthy zen attitude or a privileged indifferent one. Maybe both?
Anyway, here is the beach from last night. All photos on this post taken with my phone, because I can't be bothered yet to edit the camera photos on my small 2-in-1 laptop.