There is a incomplete draft for a blog post from yesterday in my text editor. I can't be bothered to pick up the meandering line of thought from that one. I'm exhausted and I don't quite know why. Part possibly hormonal. Part not enough sleep. Part lot of exercise yesterday and today. But even considering all this it feels weird to be this knackered at 7:30 on a Thursday evening. I haven't done any packing for my vacation (starting Saturday) nor any of the basic cleaning I wanted to get done before I leave. Tomorrow will be a busy day. I might just sleep through the first weekend by the sea. I hope I won't though.
Our team was in charge of organizing the annual works outing this year. We decided to stay locally and do a walk along the canal to a piece of art, followed by more walking along the canal to visit the new-ish state-of-art wastewater lift station. Followed by more walking to the restaurant.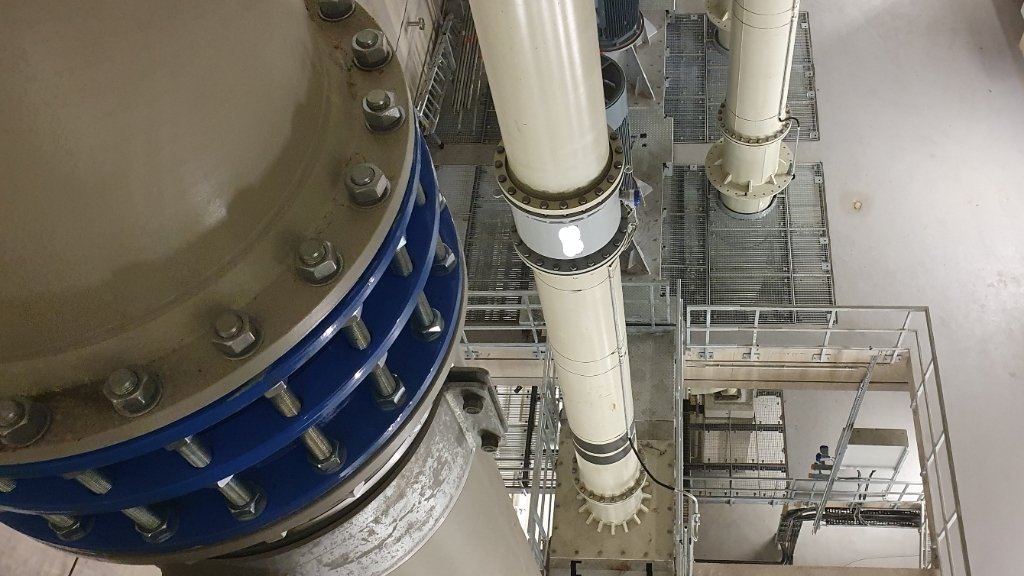 If visiting a wastewater lift station sounds weird for a works outing, let me tell you that approximately 80% of our department have a civil engineering degree or a degree in an adjacent field. My impression was that most of us were adequately impressed or at least interested enough. We're all just a bunch of nerds and I like that fine.
My legs obviously weren't the biggest fan of all the walking today required. Add that to the general exhaustion and you'll get why I might go to bed before 21:00 today. Or even earlier. (The draft I mentioned has a whole long paragraph about my out-of-whack sleep cycle).