Lyrics: "The Twenty-First Century Survival Blues" ~ Frank Turner, 2018
How can the weekend be over already? Don't answer that. I do know how the passing of time works. I just sometimes don't notice how it does pass. The Daily meditation I chose on the Calm App this morning was about Taking Notes in both the literal way of "writing thoughts down instead of trying to remember them later" but also a bit in the figurative way of "noticing thoughts (moments, whatever)". I would do better with that if I'd manage to really stick to one notebook and not use various pads in various places in my home. A tiny routine to work on in August, maybe?
I'm still more or less consistent in my running. I'm still a very slow runner and while I happily did an Insta story this morning about a song that gives me a boost mid-run, I did hesitate before I posted a 2nd story about the song that gives me a boost at the end (because I timed my playlist accordingly, obviously). I managed a new personal best for the mile I'm doing on my runs at the moment and while I was elated at first, I also felt a bit wary about publishing the actual pace – 09:05 – because it's still pretty slow. This morning I seem to have done the warm up walking faster than that! So yeah, I was a bit… ashamed maybe to be posting such a slow pace as my personal best yet. Luckily I then did it anyway. With a bit of a qualifier, like "I know it's as slow as a turtle". At that moment I felt like I needed to include that in a way to joke about it a bit, maybe? Now, half a day later I regret that turtle bit: So what if I'm still slow? I'm out there running. Who cares about the pace? I know I shouldn't. 
The next scheduled run is a longer one again (2.4 km) and I plan to do that one in London on Friday. Just because I can 🙂 I should be doing it before then, but the weather forecast here is dreadful for the next few days and I'm not going to run in the rain. Nope!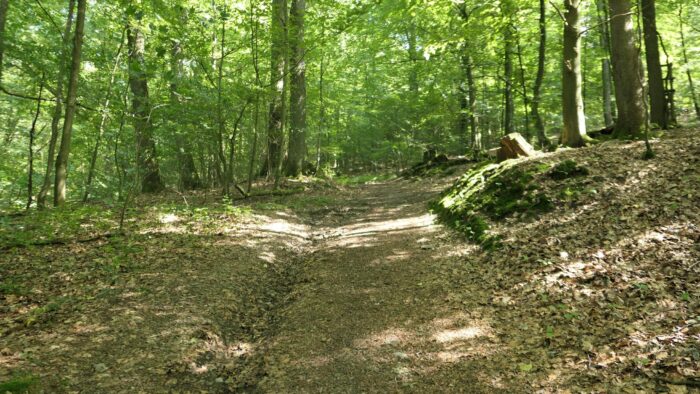 This afternoon I met a friend for a walk, which was lovely. I don't go out for a walk on my own often enough or not as often as I could / should, so it's always good to have someone nudge me to do it. One of the things we talked about were all the small aches people our age just seem to have. Circle of Life or whatever. The thing is though: I don't really have any of those. Yes, I'm not in the best shape – cardio etc wise (yet) – but neither my back nor any joints or any other body parts are actually giving me trouble so far. I sometimes joke that I've already got one chronic disease, that's enough to deal with. But of course I know I also could suffer from any of the other small ailments people in their late 40s suffer from. And I don't. Something to be grateful for, I guess.
Every once in a while though I do wake up with a tiny bit of back pain; nothing that can't be cured by stretching a bit while sitting on the edge of the bed, before actually getting up. Yesterday I still made some changes to my bed base and I think that might have worked. But I didn't fall asleep for ages and don't know if that was due to the new setup or any other reason. I woke up from half dozing / almost asleep with a jolt around midnight for some reason. I got up and into the hall where I heard a loud alarm beeping sound. This might have been what woke up in the first place. At first I thought it was the signal that the battery in the smoke alarm needs replacing. I was still groggily pondering that, when I realized it came from my phone, which I hadn't turned off. Even if don't actually power it down at night I usually turn off the sound, WiFi, data, Bluetooth and such. I often have it on mute at home to begin with. Not last night though and it was indeed an alarm from the official disaster warn app. I have that set to get alarms for my county and the city I work in. Last night there have been some unusual odour and/or smoke in another city in the county. People should keep the windows closed and such. And they woke me up for that?!?! I turned off everything on my phone after to be able to sleep in peace all the while knowing that this sort of defeats the purpose of a disaster warn app. I didn't care at that point. Today I also raised the "threat level" for when the app should actually sound an alarm. On the upsides: I now know that I definitely notice the disaster alarm (when the phone is not on mute). 
A long and winding way of explaining why I'm quite tired and heading to bed soon. 3.5 days at work. 0.5 days of travel. One day in London. Crazy. I know! But it will be worth it….