Lyrics: "The Next Storm" ~ Frank Turner, 2015
I'm nowhere near the coast, but it's the only storm-related lyric I could think of right now.
Another day spent inside, because I just can't stand the heat around here. I almost wrote that it was another lazy day, but it wasn't all that. For a Sunday anyway and I need to learn to acknowledge the small "wins". I felt the thunderstorm coming in for most of the day, in this weird way, when your head is all fuzzy. Not a headache, but just this weird pressure all around. Or is that just me? The storm hit around 17:00 here and even though here it didn't seem as bad as predicted, it rained constantly for about two hours.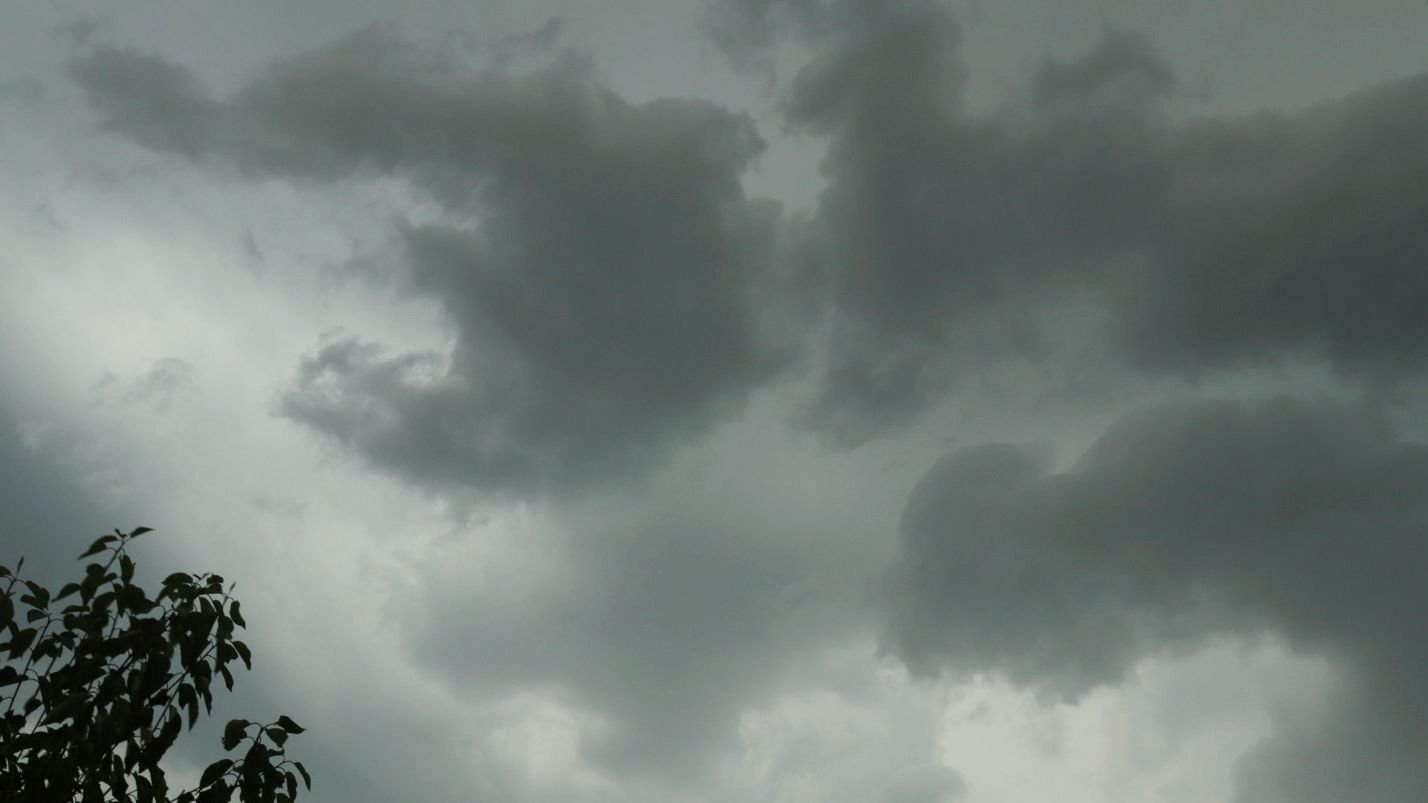 I didn't get as much sleep as I'd liked last night and I can only half blame the heat for it. I stayed up too long to keep reading my current book. When I woke up around 07:30 I contemplated trying going back to sleep or pick up the book again. The book won. I'm experiencing the aftermath of that now though. Anyway, I finished "Nora Goes Off Script" (link is to my review) in less than 24 hours and as you can guess from that I enjoyed it a lot.

After a easy, slow start in the day – coffee, meditation, checking my social media, NY Times games and such – I started going through all my various notes (often screenshots from Insta or TikTok) to look for more books to add to my "want to read" list. A bout of procrastination maybe? Wouldn't be the first time.
I also started to get a bit more organized in my every day tasks and plans and such using a To-Do-List app I've had on my phone and desktop etc for a while. I mean like properly use it, by not just adding tasks as a to-do with a date, but actually sort of "timebox" them. If you think I'm seeing too many "how to be organized…" clips on my socials which make me throw around terms like "timebox", you might be right. And I'm not sure I'm even using the term in the correct way here. Basically schedule the task or in my case even schedule single steps of a task for a certain time period. I've started with small tasks, 15 minutes periods. I've tried doing it the old pen and paper way for the past few days, because I don't want to rely on my phone that much. But I'm afraid I need the app and alarms to get me organized. At least it seemed to have worked fine today. We'll see…. I've tried so many to-do-list apps over the years, this might be the one for me. It's called TickTick by the way.
When I wasn't diligently checking of things from my to-do-list every few hours, I was reading my next book. It took me a while to pick one I admit. I'm still not in the mood for overly complicated or complex storylines at the moment. I was tempted to check which easy going rom-com I might be able to buy in digital form, but then was sensible enough to check my to-read-shelf, which has it's own section of "tried, but wasn't in the mood for", which is made up of books from all kinds of genres. I have sold quite a lot of those I'm sure I would never get interested again, but there are still a few left, which I don't want to give up on just yet.
This time I picked "Flying Solo" by Linda Holmes and I'm quite hooked this time. I think the first time I tried I felt it was too close to the time we lost our mum. The story starts with an almost 40 years old woman cleaning out the home of her late great-aunt and I assume I just wasn't in the mood back then. I didn't mind that part of the story now and I'm really enjoying it so far.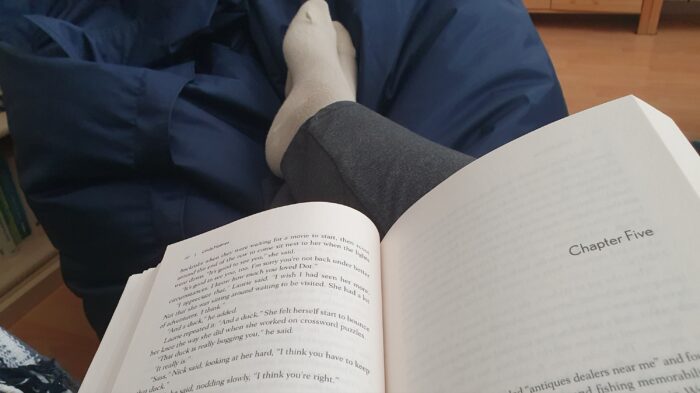 Yes, these are compression stockings I'm wearing here. In this heat? Well, to be honest sort of because of the heat and also because I knew that today I wouldn't really move a lot in my flat due to the heat and the weird pre – thunder storm state. I don't really have vascular issues, my blood pressure is fine and all. But I am almost 50 and I'm overweight and in the past I have experienced swollen legs on days like these. So why not do something simple to prevent that?
I'm not sure how much I will post during the next week, it's the same regular work week. Next weekend though I'm heading off to a gig. Finally a gig again. "Thees Uhlmann & Band" Outdoors, the forecast so far seems fine (dry and not too hot). It's about 90 minutes drive away so I considered booking a room and maybe to some other outdoorsy stuff on the day after. But the available rooms are not as that inviting, so I probably just head home after.