I could try to come up with a way use "close up" in any combination with the other than photography topics I might try to touch on with this post. But it'd be pretty lame, so I'll not even try.
Snow | We had big fat flakes of snow here yesterday. I had to swipe at least 5 cm off my car in the evening, when I went out to the ballet. I don't need snow in March anymore. And yes, I've been told we had snow as late as April in recent years. I must have blocked that out.
Work | Same, same. I'm still not quite used to my new-ish role in charge of a few bigger projects. I'm getting there I hope. But I never before had to / was allowed to / wanted to (all of it basically) be more in charge. It just happened and I'm mostly fine with it and manage to keep the "You're in over your head, you are too stupid for this" nagging voice in my head to a minimum. Because being in charge and making decision can be kind of fun. Interesting anyway.
Values | We talked about my values and if I'm living my life according to those in therapy today. Spoiler Alert: I am! What surprised me to learn at first, was that that's not always the case. And when I thought about it I came up with more than enough issues which can make it hard to live according to your values. I am pretty priviledge and I am grateful for that. I've got people I care about and who care about me. People I can rely on no matter what. I've got a job I like, doing things I consider worth doing in a team of people I like doing them with. And much more… Boring things in way, but that's ok. I'm fine with a security and stability.
New Toy | One of the privileges I enjoy is that I am able to sometimes spend money on a whim. Not for superfluous stuff, but maybe stuff I don't actually NEED right now. Like a new lens for my camera. I hadn't really considered it before, at least not in a "what kind of lens might be missing in my kit?" kind of way. But I had the chance to get up to 15% discount on anything from Canon and they did have a lot of lenses in that offer. And a macro lens was the only one that made sense for me. If at all. But obviously it did. It arrived today and I only had a few minutes to play around with it. But I think I like it…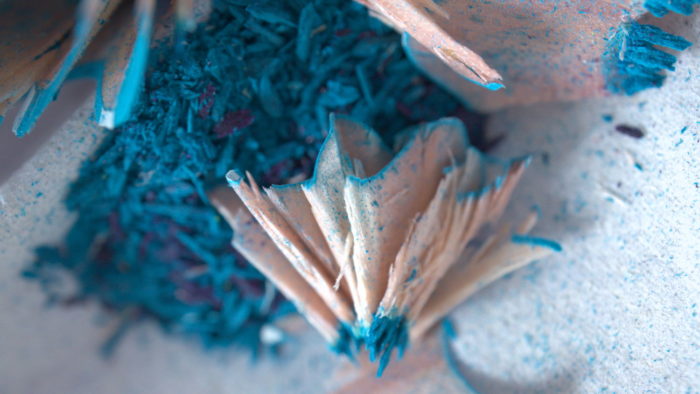 The other new toy is also something I don't really need right now. A new e-book reader. I still own an old Amazon Kindle. A few years ago, when I wanted to buy less on Amazon and not support such a closed system anyway, I switched to an e-book reader from Germanys biggest bookseller: Thalia. I still bought Kindle books on occasion. But handling two different e-book readers and keeping track which book can be read on which device can be a tiny bit bothersome sometimes. What do you do? You buy a third e-book reader, of course 😉
The Inkbook Calypso is a different kind of device. It's not a closed system or not even a typical reader as the other, but runs on Android and comes with all the other bookstores apps to use on it. So the plan is to have all my e-books from various "closed" shops on this one device. Just like I could read them in their specific apps on my Android phone, which of course isn't as comfortable as on a bigger screen of an e-reader. There also was a discount available this week, so I decided to go for it. It should be delivered tomorrow or on Monday and I'm excited. Even though I do buy more paperbooks than e-books these days. It's a new device to play with (always a fun thing for me) and it's about books.
Books | I saw how many books there were in my "want to read" list on Goodreads. I went a bit over the top in the last two years or so. Yesterday I decided to comb through this list bit by bit and cull the books I'm really not that interested in anymore. I'm starting at the back and I've gone from 640 or so to 580, which isn't too bad. About 400 books more to go. And I seem to have added all those in the last two years. I'm beyond help 😉