Lyrics: "Wanderlust" ~ Frank Turner, 2011
Away | I still had two vacation days carried over from 2022, which I had to take before the end of March. I decided to use them this weekend (Fr – Mo) to explore a few hiking trails I had set my eyes on long ago. Only 90 minutes drive from home, so I could have done that without an overnight stay in the past, but… I didn't. Unfortunately weather wise this weekend isn't the best for outdoor activities. But I got here anyway. Be away from home and all the regular distractions. And the bad conscience for all the things not done that home :-). I brought a lot of books: see my TikTok, though I have to say if I keep doing this clips I might go with Insta Reels in the future. I need to give that feature a try. I'm not on TikTok a lot after all. After day 1 it feels like I won't get far with my reading after all. I feel more like resting and sleeping and that's just as valid for a weekend away, right? Kind of expensive, but I know I would never have lain down for a nap at home, because of all the aforementioned distractions.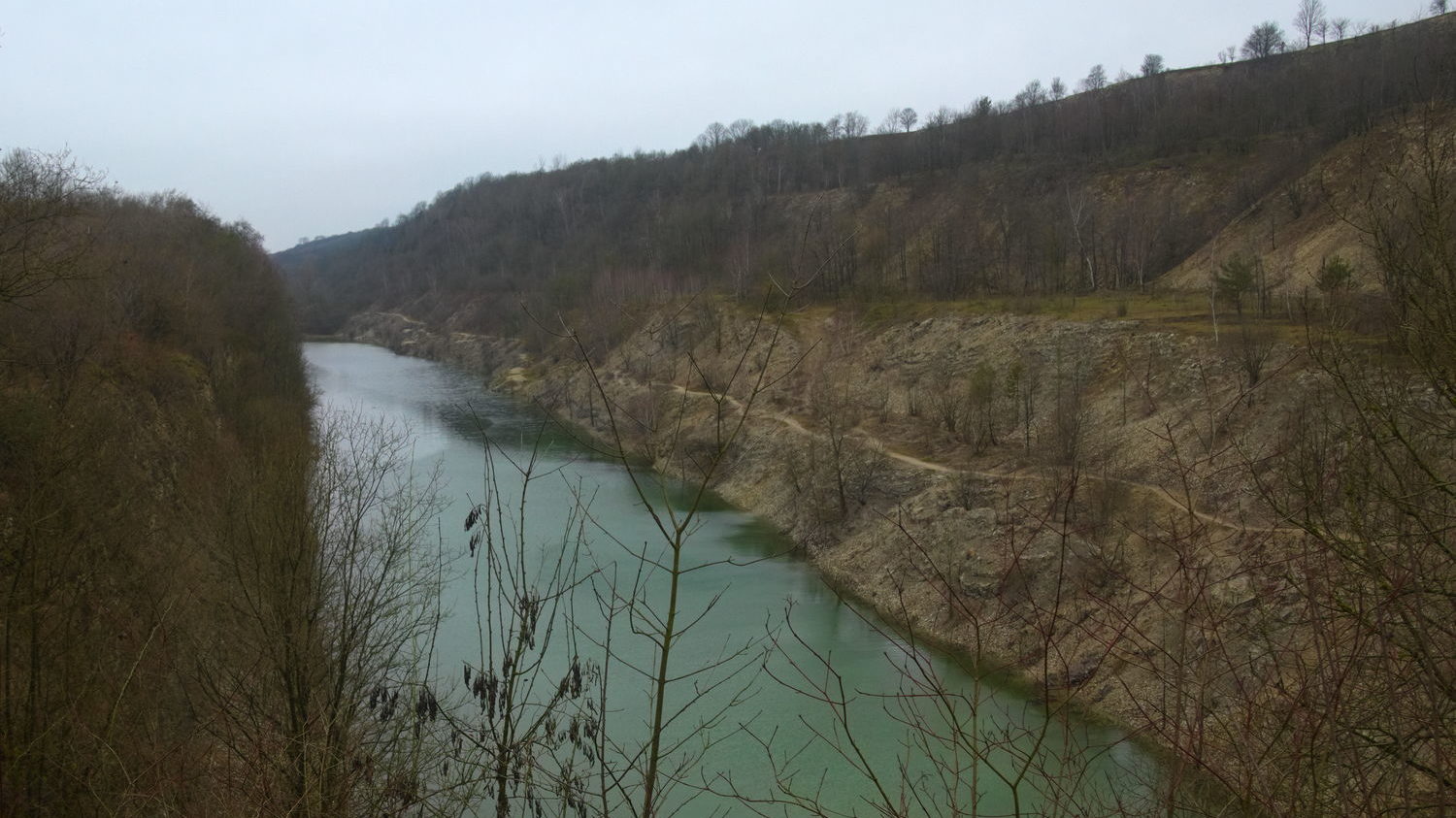 Hike | The "Canyon" (previously a quarry) and the various hiking trails around it was one of the reasons I came here. I admit I boosted the colour a bit here, because it was and still is a rather greyish day around here. I had planned to do a long trail around here. I was a bit wary because of storm warning and the "beware of things falling down" warning as the trail was going through woods for quite a bit. After the first bit of it and too much ominous swooshing and cracking noises for my taste, I decided to cut he treck short. Still made it to the canyon. I need to come back later in the year when the sun is out. Unfortunately the forecast doesn't look much better for another try on the weekend. Some shorter walks maybe.
Prompts | As so often throughout the day I thought "you could write about…" and then the evening comes around and I and my mind are too knackered for that. Maybe I'll get around to do that tomorrow, so here are the some idea
Adoption new roles at work
How I forget things / ideas when I don't jot them down immediately? (half joking here, because…. damn, there have been more)
Thoughts on doing TikTok / Insta Reels. About books mostly, I guess
Nope. Blank spaces in my mind at the moment. I haven't done a lot of reading today. Oh the hubris of bringing a stuffed book bag on this trip. I should get to that now instead of rambling on here further. Anyway, here are two more photos from today.