Lyrics: "Polaroid Picture" – Frank Turner, 2013
Bank Holiday in Germany, which meant sleeping in, taking it easy. Once again, I thought about going for a walk or at least out somewhere and once again I was starting to spend too much time to make up my mind. I decided on a 20 minutes' drive to a neighbouring city and spend some time in a park / botanical garden. Not so much time in the small botanical garden to be honest, because in November there wasn't so much to see. Sunshine or not.
I spend some of the time there just sitting on a bench, listening to Frank Turner chatting with KT Tunstall on the Talkhouse Podcast. I only know a few of KT's hits, but she seemed nice and funny enough. And she's Scottish, which is always a plus in my book. I loved that before the actual chat started Frank already went on historical fact tangent about the silk trade. Nerd Alert and I mean that in the most loving way possible. I totally get it.
Back home I dawdle some more again. I really need more routine and focus, I know, I know. I'm working on it. But I also got through Part II of "The Boundless Sea", an interesting, but long and crammed with facts non-fiction book about the human history of the oceans. Frank (yes, him again) mentioned it in an interview about a year ago and I love history and the sea, so I was hooked. But I admit that this second part about the Indian Ocean and the South-China Sea in the Middle Ages was a bit of a drag to get through for me. I guess, because it's a region and culture I'm just not very familiar with. My historical education was rather Eurocentric, I'm afraid. Anyway, Part III brings me back to more familiar territory and I'm excited to dig back into it.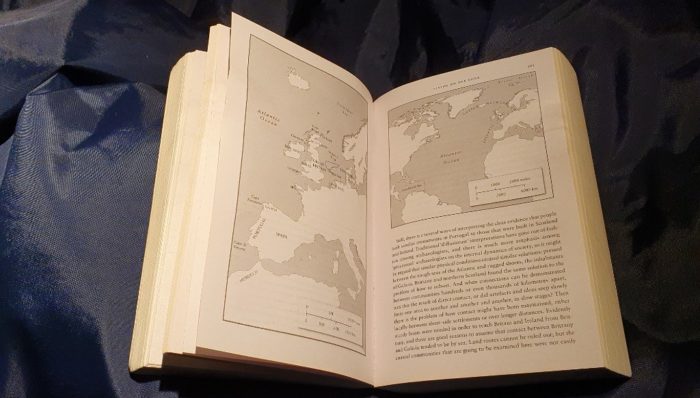 Not more left to say, to be honest. Still having Madam Secretary on for background noise and these days basically just stop what I'm doing and watch it when it's McCord family stuff, because they are still so adorable.
This afternoon I realized I notice and take photos of tiled floors or tiled anything much more often than before. I blame my friend who works – among other places – for Jackfield Tile Museum in Shropshire. I visited it only once for a workshop, so didn't really see much, but I was fascinated.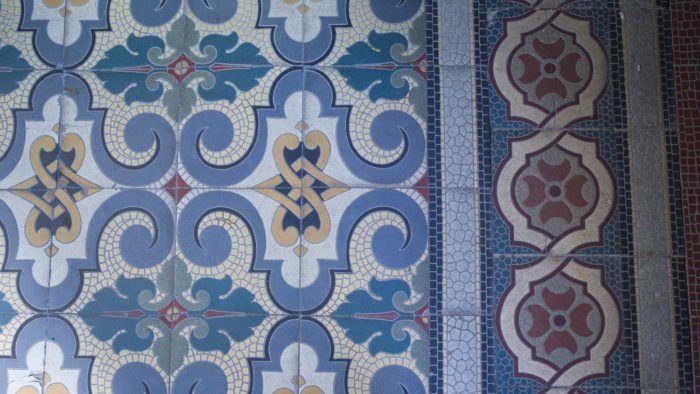 Here are a two more pics from today: