Lyrics: "Plain Sailing Weather" ~ Frank Turner, 2013
COVID | Day 17. The test finally turned negative (again). FREEEEDOOOOM! Nose and sinuses still a bit stuffed. Cough still around. But all in all much better. I still manage to sleep for about 9 hours, even though I almost got up around 5, 5:30 (after 7 hours), when I was tossing and turning. I must have fallen back asleep, because the next time I looked at the alarm it was about 9-ish.
Dreams | Recently I've been dreaming quite vividly in these morning hours. Nothing bad, nothing really memorable, all just a bit weird. Often about being lost or losing something. Or of breaking / denting something. Never anything positive, which is a bit annoying. But story of my life and messed up mind, probably.
Twitter | I will continue to use / post on Twitter, I guess. Cross-posting from Mastodon, which is easily done. I might not read much more than my curated lists of people I know. We'll see. I managed to delete most of my old tweets and will continue to delete the latest ones regularly. Probably over-cautious. But I don't trust Musk. Like I said.
Activity level | I went outside! For the first time in a week. I admit it felt a bit weird. Before I went out, I spent much too much time pondering if I want to go to a bookstore to buy some new books. Decided against it in the end, because I've got more than enough unread books and it would have been a hassle to drive there. Driving my car requires a bit more concentration than usual, I think. I need to investigate that a bit more. I went grocery and toiletry shopping on my own. Not handing over a list of bare necessities to a brother at my kitchen window. Spend some time in the family (my mum's) garden, hung out with my brothers for a bit. Read a bit of the weekend edition of a newspaper. Listened to some music. A quiet afternoon. I forgot to take my good camera…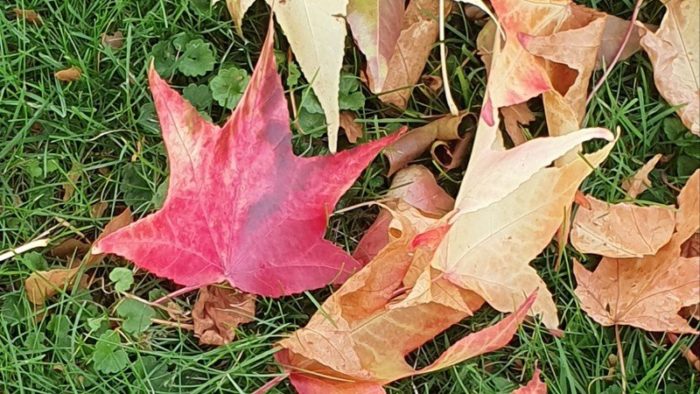 In the end I did one last shopping trip to the DIY store to replace a broken power strip with a master switch. And now I've been home, chilling on my couch, watching Madam Secretary, feeling a bit knackered. Going back to a regular level of activity next week will be interesting. But all in all, I'm happy that the day as such was a plain, sunny one….