The morning started ok without too much dawdling before booting the work laptop. I say not too much, because I always dawdle a little bit in the mornings. I had rather distinct plans of what tasks to start / complete at work today. Hardly any of that worked out the way I planned though. I don't like days like these, especially not to start the week with.
Phone conference team meeting from 8.30 to 10.30.I realized I need to finalize the agenda for the first (since 2019) "real life" network meeting we're going to host in two weeks. (That was on my agenda today) Made some phone calls and send mails about it. My office mate is off on vacation at the moment so there's stuff coming in which I have to deal with in her stead, though I'm not really up-to-date and again have to make some phone calls, send some mails about it. (Again not on my agenda today).
During the team meeting we learned that it's time for the quarterly request for office supplies, as in what do the people in our team need and then send the complete request off to the admin person in charge of that supply order for the whole department. Usually our supervisor is in charge of that, but as he's retired and the new one won't start till October, I already was in charge of the supply request last time. So of course I offered to do it again and update the excel sheet and send a mail to everyone asking them to fill in their request. (Again not on my agenda today).
I had to leave early-ish because of a local committee meeting, so by the time I had done all of the above I wasn't in the right mindset to start with the BIG task I had planned to spend a lot of time working on today. Instead I took care of a procurement process for something we want to commission. (Not on my agenda today, BUT long overdue, so that was actually useful).
Then off to my council committee meeting. After the last local election I gave up my seat in the Environmental / Planning committee, because it's often close to what I do for a living as well, and I felt like I needed a break from that. So now I'm one of two Greens on the committee for the municipal enterprise in charge of a lot of the technical stuff of running a city: Facility management of the public buildings, building streets and sewer systems, wastewater, waste management… all that kind of things. And yes, I'm the only female on this committee, because it's so technical, I guess. And yes, we Greens are often the only ones inquiring more information about the stuff we vote and decide on. There were basically four items on the agenda today. I had a question about each of them. One of the Social Democrats (Labour equivalent) had a question to one of them. That was about it. I guess the others were delighted that the meeting took 30 minutes instead of just 10, because I was asking so many questions.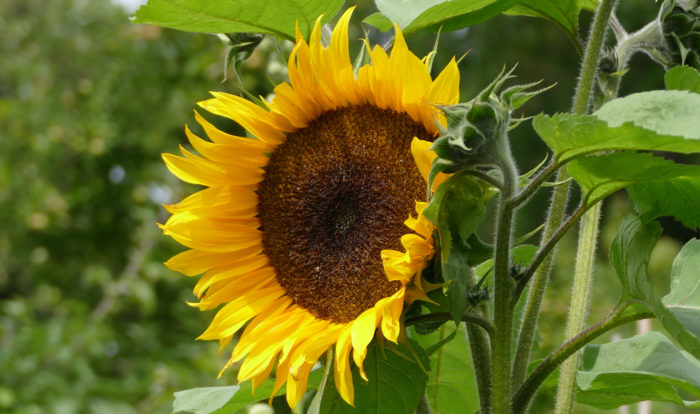 Later today there will be the weekly local Greens meeting, which might take a while tonight because there will be a lot on the agenda. I've been an active member of the local branch of the party for over 20 years now and it has been wearing me down a bit, I'm afraid. Well lots of other things too, the global development and all. But also, just some of the people? Some of the old discussions over and over again? I'm a bit tired, but I'll try to drudge through and hope that the "OMG you have to do something to change/influence these politics / decisions" spark will return. Someday….