My time here is almost over. Woah! Did I do all the things I wanted to do? No. Do I fret about that? A bit. Should I fret about it? Nooooo! I'm doing better with not being to hard on myself, but in the back of my mind there still is this tiny voice on occasion saying "You didn't do all what you had planned. You failed!" I can shut her up quickly most of the time, but it's still a hassle.
Day 3 (Sunday): I trekked all the way to Shoreditch and was looking forward to seeing Grace Petrie with her stand-up comedy work in progress. Just to read – after I had already entered the building – that she's got the plague and had to cancel. Bummer. I stayed for the first act on the schedule and he was fine, but I didn't want to spend too much time inside. Took the bus down to Covent Garden, where I knew of a Indian restaurant (chain) to get some lunch.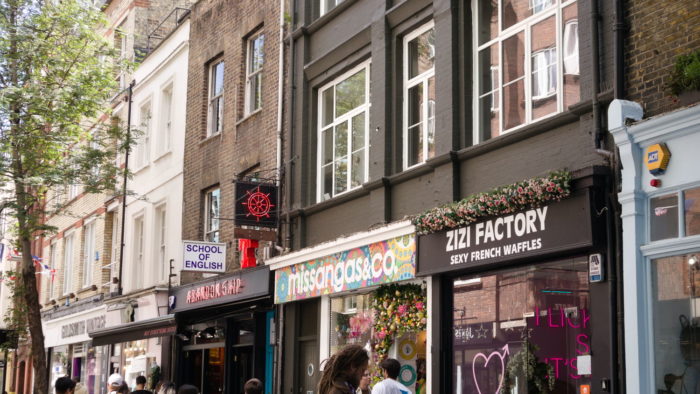 It was a sunny Sunday in Covent Garden, so the place was packed with tourists / visitors. As I could have expected. As I should have expected all the parks to be. Packed with people as it was a sunny Sunday. But I didn't, so I was a bit taken aback when I entered Hyde Park some time after. I still found a space for a bit, before I set off – again – for my last stop of the evening.
Elton John at "The Vic" in Watford. Or rather my friend's garden across the street 🙂 We had a lovely evening and the sound was ok – we were sitting behind the stage so the sound carried away from us, but it was for free, so who am I to complain?
Day 4 (Monday): A trip to the Royal Botanical Gardens in Kew. A lovely day out and there is so much to see. I will definitely be back some other time, I think. I didn't go into any of the Greenhouses, because it was too warm outside already.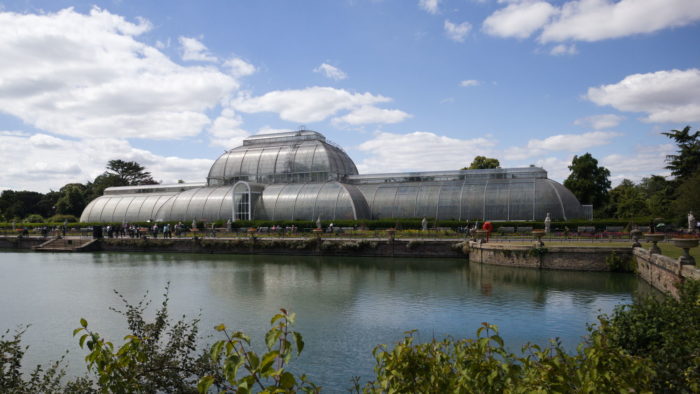 I probably should have expected this to be a popular destination for end of the school year trips. But… I didn't. Luckily there is enough space to avoid the crowds – once you leave the most obvious attractions. I wandered around the woodland part on the west side of the Gardens for most of the afternoon. I missed the new waterlily! Or rather, once I realized I would have to go back a bit to get to the pond, I couldn't be bothered as I was still a long way from the exit. Early exit on that day because of Kew Music Festival in the evenings. But yes, all in all a lovely day out.
Day 5 (Tuesday): If I had to pick one outdoor activity to do on a regular basis, it would be hiking / walking. My parents were avid hikers and took us along as children. Which led to me not being interested in it for a long time as an adult. I got more into a few years back, when I was doing My Peak Challenge and all that and I actually enjoyed it. The last two years… well, a lot of things went down the drain with my mental health these last two years. MPC and being active being one of them. At the same time I read about the London LOOP and the shorter Capital Ring Walk and thought, that would be fun to do or at least start at some point. You know, check one of the parts off every time I am in London.
And that's what I did yesterday, with my first section (and a bit) of the Capital Ring Walk. I roughly did section 7 – Richmond Bridge to Osterly Lock – but started a bit earlier (the end of section 6) and went a bit further, because that worked well with the direct bus routes from my hotel. I had considered doing a bit more, but I'm on my period at the moment and thus didn't wanted to venture too far away from civilisation (aka available toilets). But I'm glad I did the bit I did and plan to definitely pick it up some day.
When you think of London you often think of the West End and the Tower Bridge and Oxford Street. City Life and all that. Every once in a while it feels good to see there is so much more to this city. And yes, there are the big parks in the city, but this walk definitely features lovely "open space and nature reserves".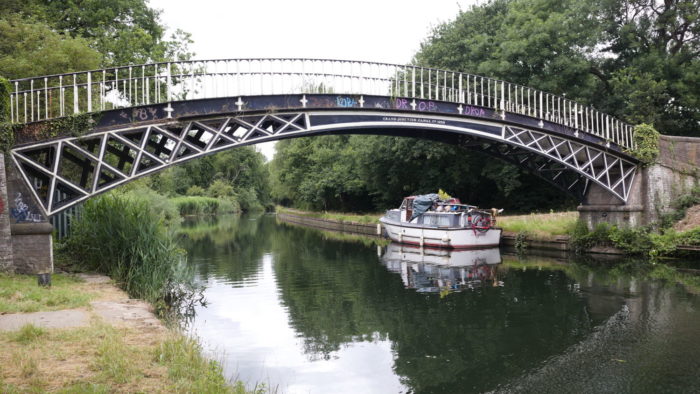 Day 6 (Today): A chill day, obviously, as I'm still sitting in my room. I might repack my suitcase before I head out for the day, though I only have to check out at noon tomorrow, so I can just as well do it then. I considered visiting the British Museum, because they have some interesting exhibitions on at the moment, but then I couldn't be bothered to go all the way there. I'll most probably be back in Hyde Park / Kensington Park in a deck chair for most of the afternoon, before heading back to Hammersmith for my final (on this run) "Operation Mincemeat" tonight.