Lyrics: Haven't Been Doing So Well, 2021
Grief | It comes in waves. And it's not even proper bone deep emotions and the like. It's the little things like the questions only my mum could answer, because she would have remembered stuff or the anecdote I want to share with her, because I know she would enjoy it. It's also the weird double take when Bro3 calls to tell you that the other elderly neighbour died yesterday and for a split second I thought "You have to talk to mum about that" and Bam! Nope! Not anymore. It's soooo freaking weird.
Therapy | Four sessions in and it still feels more like chatting to a lovely and kind acquaintance. Though the "getting the (medical) history" part is over now and we will dive in a bit deeper in the next sessions. Anyway… of course we talked about my mum a lot because, as I'm sure I've mentioned here before, I already figured out that a lot of my issues stem from the fraught and complicated relationship I had with her. I feel a bit disloyal putting all / a lot of the blame on her, when I know her life hasn't been easy either. But as the therapist pointed out kindly and patiently, my mum was the parent and in some moments it would have been her job to do things differently than she did. And right now it doesn't / shouldn't matter why she acted that way she did. It did mess me up to some degree. [I really really need to write the post about why I can/could relate to Frank Turner's song "Fatherless" so very much]
(Mental Health) Issues | I'm still having ups and downs. I still feel overwhelmed with stuff more often than not. Both on a practical and emotional level. And then I fall back into procrastination or distraction with TV shows or books or any other "projects" which keep me busy for a bit, but lose my interest faster than they should. It's weird. I can't explain it any better.
Vacation | One of those projects was to finally book my summer vacation and once I decided to tackle that I finalized plans and booked everything in one evening. Boom! I can be focused on productive when I want to. I'll be in London for a week and then spend another week on island in the Netherlands. Weird combination, maybe? London was a given because of plans I already had. I also wanted to go to the beach. I thought about an English beach for a bit, but I also knew that I would love to rent a small apartment for myself and not stay in a hotel or B&B. Doing that while travelling with just a suitcase and a backpack seemed like a nuisance, so I considered doing the same thing I did in April: not take the train to Brussels to board the Eurostar but take the car and then find a place by the beach in Belgium or the Netherlands after. Belgium seemed expensive and the lovely place I stayed in September 2020 still had vacancies and a great deal. So I booked that. Booked all the trains and parking and a night in Brussels to make it all possible and booked the ferry to island and that was that. I still need to think of things to do in London, besides the two (and a half) I have already planned.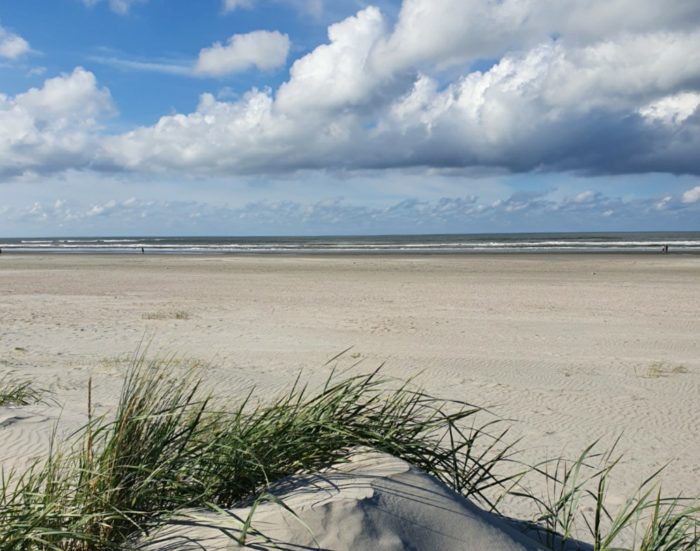 Photography | Another one of my (creative) projects. I want to get better at it, whatever that means. But I also still don't know what I actually want to focus on taking photos of. For quite a long time – until very recently in fact – I thought live music photography would be cool, because I enjoy live music from bands I love and I love to see great shots from gigs. But to be honest I don't really enjoy it as much as I thought I would. Mostly because focusing on taking photos takes me too much out of enjoying the gig for itself. I'm going to another gig in Cologne tonight and while I will bring my good camera to the city, I won't take it to the gig, but instead spend some time before just strolling around and take photos of whatever might interest me in the city. Maybe get to know my various features of camera and lens a bit better. Either way, just do something and just sit at home watching TV or reading a book….