Lyrics: "1933" ~ Frank Turner, 2018
Not much to say. Didn't get as much sleep as I'd liked. Got a few personal admin things like paying bills done and booked hotels for my three out of town Frank Turner gigs in April. Always assuming we haven't been obliterated by anything Putin does till then. I need to make plans to keep me from going absolute batshit crazy over ths till then. Avoidance? Maybe…
Spend another 50 minutes on work, had a quick chat with Bro3 and then picked up a friend who joined me for attending a fundraiser event in my work city. There were performances from all sorts of musical theatre divisions: opera, orchestra, ballet…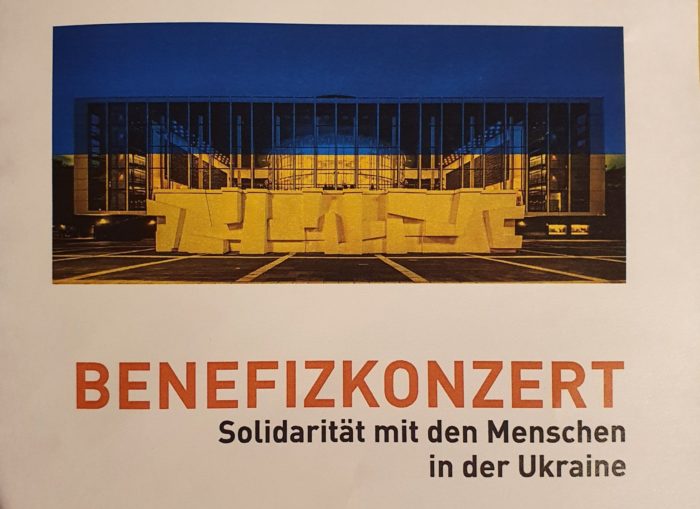 It was a full house and while it felt a bit weird as it was my first time in a packed venue (seated though) since the before times, I'm really glad I went and with my donation helped bit. Bit it was also a comfort to know there's so many of us who want to help. Safety in numbers and all that.
The idea for the fundraiser came from some Russian members of the theatre company. Two of the singers were Ukrainian studying Opera in neighbouring towns. A third is on his way to Poland to pick up his parents. This is such a mess.
Now I'll watch the news and then a bit more easy going TV to not go to bed with to much despair. Once again aware of my privilege.