Lyrics: "Be More Kind" ~ Frank Turner, 2018
Sleep | Woke up shortly after 5. One hour later than yesterday and as I went to bed earlier I should have gotten a decent amount. Didn't feel like it, though.
Work | Busy, busy, busy. A deadline is looming and I feel quite overwhelmed to be honest. I'm grateful I get along so well with my coworkers and we still find time to check in with each other. Especially these days.
Do Something | VansForBands, my favourite (aka the only one I actually know) tour bus / van company in the UK tweeted about how they've team with another organization to collect and especially transport necessary items to Poland for the refugees from the Ukraine.
The man behind the company (founder, boss, director, whatever his title), is Tarrant Anderson, who's other job is to play bass in Frank Turner's band The Sleeping Souls. I always jokingly say I'm #TeamTarrant4Life, which goes back to a fun on stage competetion between Ben, lead guitar and Tarrant during the 2016 tour. Anyway, I love Tarrant and this is one of the many reasons why.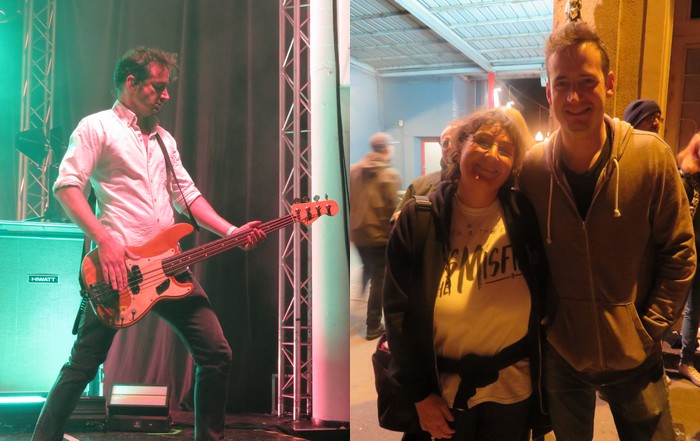 All this lit the spark to get me out of doominduced inertia and I looked for similar initiatives in my area. The football club in the neighbouring town has ties to Poland and set up a collections point and asked for a variety of items. I went to the German equivalent of Boots after work today and filled two small boxes: one with products for women, one for (small) children Simple things all in all: shampoo, toothpaste, lotion, masks, tampons, baby food. They were also asking for towels and such and I have those in abundance, so I packed some of those as well. It still feels like so little, especially when I saw how much and how many big boxes they had already gotten by the end of just day 1. Anyway, it felt good to do something and not just donate money for a – equally – good cause via the big NGOs.
Grief | I got a letter from the land register court / office today to let me know that the ownership records have been updated and two of my brothers and I am now officially registered as co-owners of our childhood – my late mother's – house and property. It's all a bit much at the moment…