My "instead of the UK" weekend comes to an end. Much quicker than expected, but that's the thing with the end of weekends in general, isn't it? I didn't do as much as I had planned, but that's fine as well. I felt like I made the most of it – activity AND rest wise and that's what matters.
I didn't sleep in as long as I had hoped this morning and that is my own fault in a way. These days I use the wonderful audiobook to one of my favourite novels "The One Plus One" by Jojo Moyes to lull me to sleep. I usually fall asleep very quickly no matter what I listen to. The problem here is, that whenever I wake up in the middle of the night or the early morning with still ample time to go back to sleep, I put the audiobook on again. But often I'm less tired and more interested in the story, because I like the story and the characters so much. And thus I'm often not lulled back to sleep but hooked and listening. Not a big problem on a Sunday morning, because I still stayed in bed and rested, just not sleeping. In case you're interested: Here is my old book review from 2014 (boy, was I a chatty blogger back in the day? I wonder when I lost that) and here is a sample of the audiobook.
After I checked out in Cologne I drove up to Düsseldorf to meet a friend for a walk in the park, which was lovely and just the right amount of socialising I feel comfortable with at the moment. After that I continued home and continued my relaxed Sunday. Coffee and proper Walker chocolate digestives. Building some LEGO, while continuing listening to the audiobook.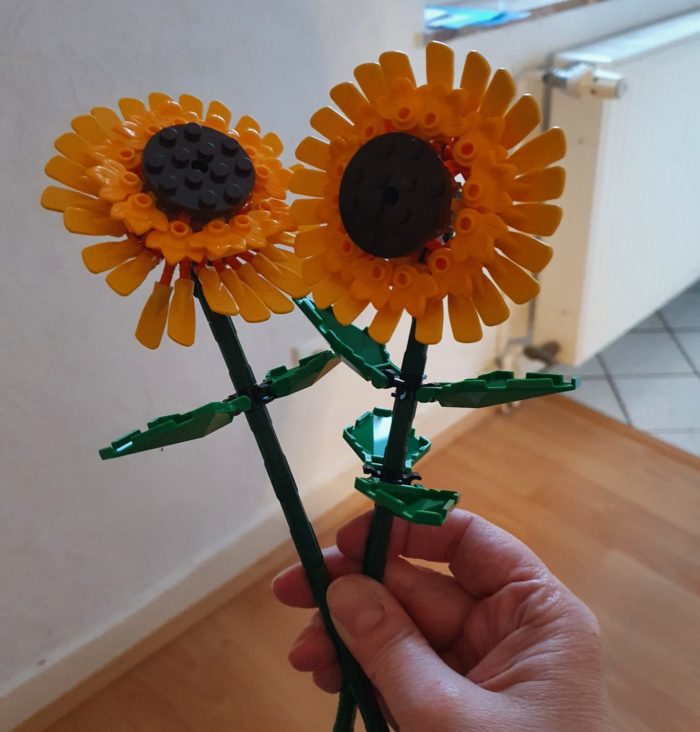 A lovely Zoom with friends in the UK. Pizza. Vintage Gilmore Girls. Off to bed soon.
#Positivity:
(Not sure yet I should jot those moments done here or in an analog journal or both…)
all of the above 🙂 and
finding a parking spot right at the park, where parking is sparse
a prompt and lovely mail reply which made me smile (as mails from this person often do)
I managed to avoid most of the COVID news / discussion today. I know I'm privileged in the way that I can just ignore most of it, follow the rules and live my hermit life and don't have to keep up all the time…
I haven't been too hard on myself this weekend.