Lyrics: "Sailors Boots" ~ Frank Turner, 2011
I did a crazy thing yesterday and got into my car at 5:20 in the morning to drive to the sea. It's a four hour drive one way (including a restroom and coffee break). All in all I was on the road for over nine hours. To spend 'just' four hours walking at the beach. Crazy? Yes? Worth it? Yes!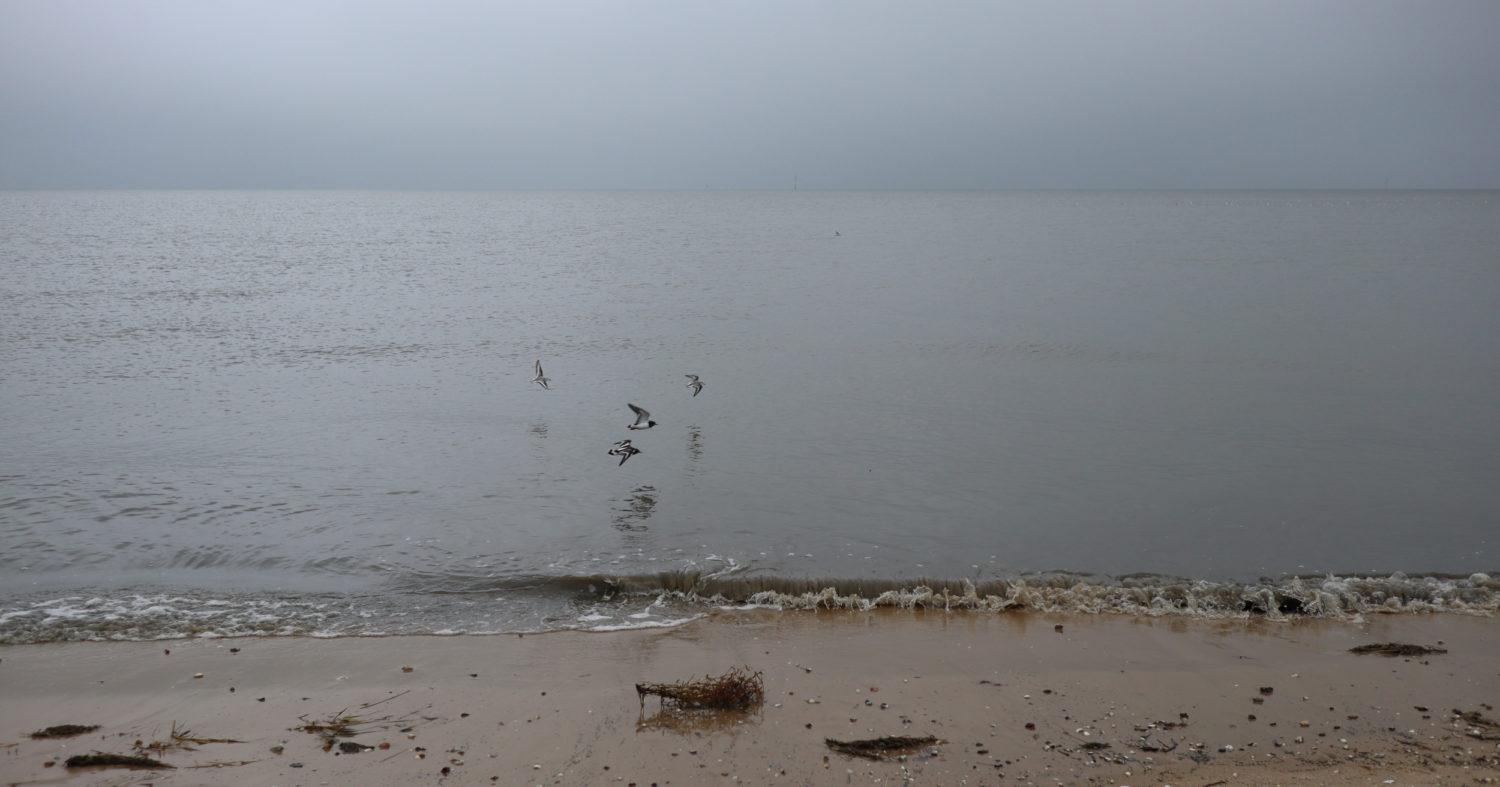 For the most basic reason that being by the sea – seeing and hearing waves roll in – relaxes me like nothing else. It helps to calm my mind and momentarily helps to stop the negative thoughts spiralling. It's restorative, plain and simple. To stop thinking was and maybe still is what I need right now. Or what I think that I need right now. Is it a form of avoiding (my problems)? Maybe. But maybe that's also what I need right now.
If you follow me on Twitter you will have read that my mum passed away on Thursday. She was suffering a lot in the end, so it was a relief for her and for us. I honestly can't put into words what I feel right now. My relationship to my mum was complicated for the first half (and even a bit more) of my life. I explained a bit of that earlier this week. And I'm sure that I will find a lot more of that to unpack – emotionally – over the next few weeks and months. Not necessarily here "in public".
I'm glad that our hospice volunteer more than once stated that every form of grief is allowed and okay. To cry or not cry. To talk or not to talk. I'm still not sure where I fall on the spectrum. I start welling up a bit once I start talking about her and it all with other people, that's for sure. So the next few days are going to be… interesting.
On my long drive up to the coast and back I listened to a few more episodes of the "The Way Out Is In" Podcast. I still have a lot to catch up on with this one. The last episode I listened to was #10: "Healing Our Inner Child" and that felt eerily apt, because of the complicated relationship to my mum as mentioned above. I want to believe I managed to make peace with her while she was alive. At least I hope that she didn't think I was holding any grudge. I wasn't. At least I want to believe that I wasn't. Who knows whatever kind of memories about that will come up in the future.
On Friday someone from the funeral home came by to talk through the details of the funeral and all that. No matter how well prepared you think you are for that. You're not! Writing this down here and noticing that a) I can write about that in a rather matter-of-fact way, but that b) I also spent the day after escaping to the sea in an attempt to not think about anything, makes me wonder how well I'm really doing or if I'm still in a state of shock and avoidance?
Except from a 3 week period in the summer my mum has been out of her home and inside hospitals, rehab facilities and care homes since May. So all of our lives have changed significantly over that time already. I got used to her not being "there" in a physical sense and for the last few weeks she was also often not "here" mentally either. I guess we subconsciously already said some kind of goodbye all this time. I don't know! But I don't have to know either.
It's all just so weird. I wish I'd know what I was supposed to feel right now. But there is no handbook for this. Or I'm sure there might be but I guess they're either kind of useless advice or says something like "every emotion is valid while you're going through this" and that wouldn't help me either, would it?
So I go with "still in a bit of shock". Because the other option would be that I'm a heartless psycho void of empathy and emotion and I don't think that I am that kind of person.