These past few days, when I thought about what I might write here on the weekend I had a more fitting title for the things I had planned to write about. Back then. But now it's Sunday evening, I'm getting tired and I can't be bothered. With this and so much else. The 2nd year of pandemic exhaustion is hitting me full force, it seems. I hate this. And at the same time am too knackered to do something about it. I don't know…
Here are some more uplifting thoughts.
One of my favourite children came to visit me today for an hour, because she's never been to my flat before and was so curious how I lived. This gave me the final kick to actually do a bit more than just clean my flat: actually sort out a few of the random stacks of paper and stuff lying around on the kitchen table, coffee table, any surface. On the shelves. It looks quite lovely 😉 The child and I had a great time, build some LEGO, tried to explain how it can be that there are photos of me AND that singer I like on my wall. Fun stuff. I might just start with building on of the two remaining LEGO sets in the corner. Though I will need to find room to put them, once they are build.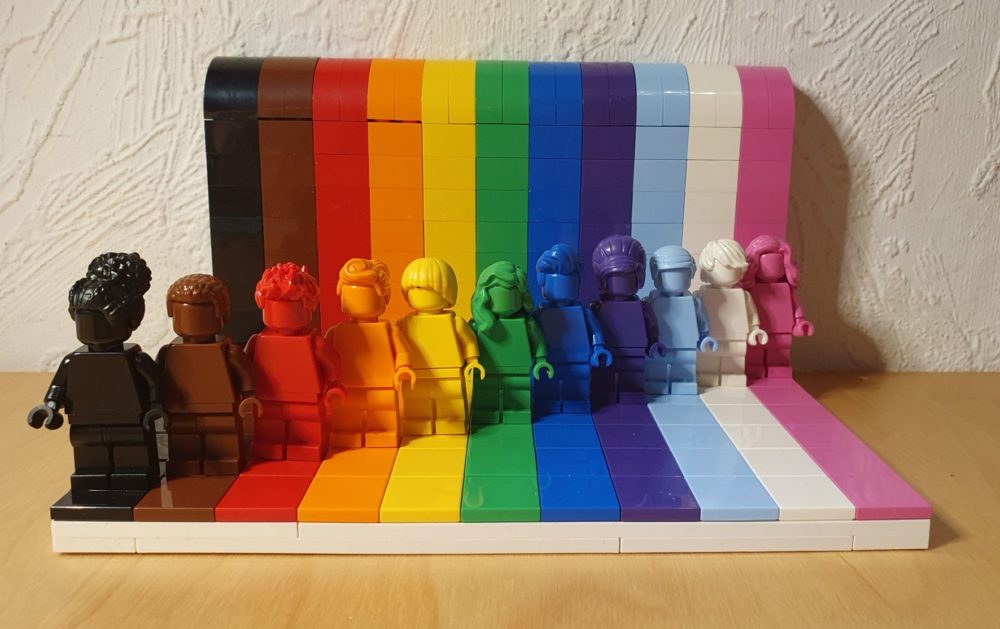 In the late afternoon I had a lovely Zoom chat with friends in the UK. We haven't done that for ages and it was so lovely to see their faces and chat a bit more directly than just via text messages.
Only 36 or so hours till the new Outlander Book will be out. I'm really looking forward to it. It's been too long.
I'm afraid that's about it. The situation here in Germany gets worse and worse, our government (which government you might ask? Good question!) seems to be doing less and less. It's really time to start hibernating again and ignore the (news) world outside as good as I can. We'll get through this somehow, right?