Lyrics: "Little Changes" ~ Frank Turner, 2018
Now that I'm finally back among the living, let's do another prompt post. To be honest, I was back among the living at Thursday already, but I had a sick not for the whole week and I didn't work and and I was in a bit of a funk (again), so I didn't feel inclined to write a post here either.
Ancestors | The general state of our loved one in the nursing home seems to have gotten worse over the past few days. I hadn't visited all week, because of the sick note, so the change from last weekend to this one was rather obvious to me. It breaks my heart. There isn't much we can do, except get in touch with their GP once again and ask them to come out for a visit and have a closer look themselves. When I left the nursing home yesterday – holding back tears once again – I drove off to run some errands. I wasn't in the mood for any kind of music, so I switched back to the podcast I started listening to some time ago: "The Way Out is In" about the teachings of a buddhist monk Thich Nhat Hanh. The episode I was listening to was about ancestors and what they teach us and how we can / shall deal with our relation to them. That sort of thing. And boy, did that one hit home, because of course with the current situation family and elders and such were on my mind a lot. How to deal with it all, especially if there is so much emotional baggage around it all as well. I don't have a solution yet. Except to be more mindful and pay more attention and be more introspective about some things…
Outlander (Book and TV) | I used quite a lot of the time at home – once I wasn't just feeling zombie like – re-reading or skimming through in parts – the 8th book of the Outlander series, because book #9 will be out in 9 days. I'm excited about this and it was really good that I got caught up on the latest development in book 8. So much has happened. In fact at some point I thought I should get out book 7 as well to remember what led to the events in book 8. Anyway, all in all on the 2nd read I thought book 8 was a solid part of the story. It dragged on a bit and on the other hand not that much happened. I really didn't like to see Bree and Roger apart for most of the storyline. But they won't be anymore in book 9. Just like the first time I read the book, I'm still most interested in how it will go on for William. When I had finished reading book 8 I realized I still hadn't re-watched season 5 of Outlander on TV. I didn't like that season all that much, because they changed quite a bit from the book canon. But same rules apply: I should / need to refresh my memory before the next season will be on TV next year, so I watched a few episodes of Season 5 as well.
A few of the events in the book happened around "Craigh na Dun" and that is reason enough to post this photo again.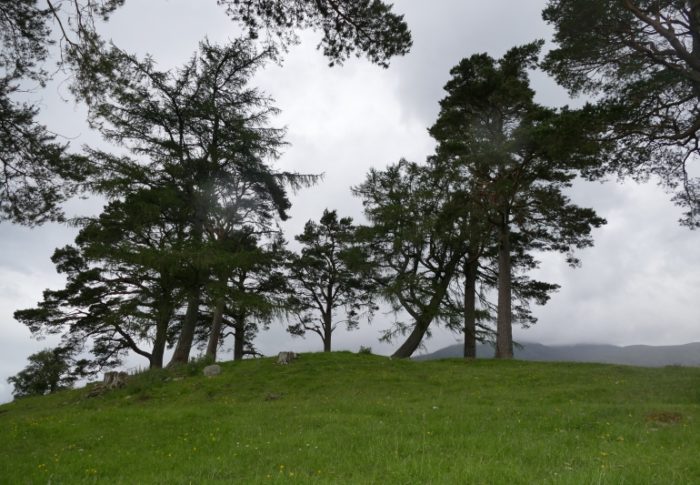 Work From Home | I had put in a request to be allowed to work from home for a 2 days per week even after the pandemic and I finally got the paperwork back. Yes I logged into my work email once or twice this week, even though I was off sick. But better to get a early handle on the inbox. There is quite a bit of forms to fill out and list to check off to get the request granted. Among other things photos of my desk / chair etc to see if it's all according to my works' health and safety conditions. Which was a good reason to get the desk a bit more in order and to maybe rearrange things a bit to make it look more proper. We'll see… I guess the "work from home as much as possible" agreement due to the pandemic will be extend till the new year anyway…
Misc | Not much else going on. I took it easy these past few days. Tried to get enough rest. Chill. Be a bit more Zen about things. Which isn't always easy. Little Changes and all that…