Lyrics "Big in Japan" ~ Alphaville, 1984
I think I'll keep the prompt style for a while. Though I'm not sure they will always be alphabetically.
Avoidance | Like I wrote a few days ago I tried to pay more attention to when I do things to distract myself from too much thinking or worrying or any task I don't want to deal with. I also tried to pay more attention to what triggers my mind to just wander off to… other things and not the things I should be thinking about. I think I've manage to put a stop to it a few times. I'll need to monitor it further, I guess.
Drivers | My impromptu plan (see Japanese Garden) put me on one of the busiest motorway interchanges around here. On my way back during rush hour on a Friday. Not the best idea, though it was fine all in all. Seeing how still too many drivers just disregard basic rules and regulations (speed limit, solid lines) or lack common decency (squeeze into an exit at the last possible minute, disregard zipper merging) I was once again surprised that there aren't many more accidents happening each day.
Japanese Garden | I felt the need to get out and do something – these days often to take photos – after I logged off work. I considered a few places around here, and while I was on Facebook got suggested a "day trips in my region" sort of group. Had a look, joined and right away found something I hadn't heard of before. The Japanese Garden in Leverkusen (German site), which is about 45 – 60 minutes drive from me. So off I went. What a lovely place. More photos tomorrow.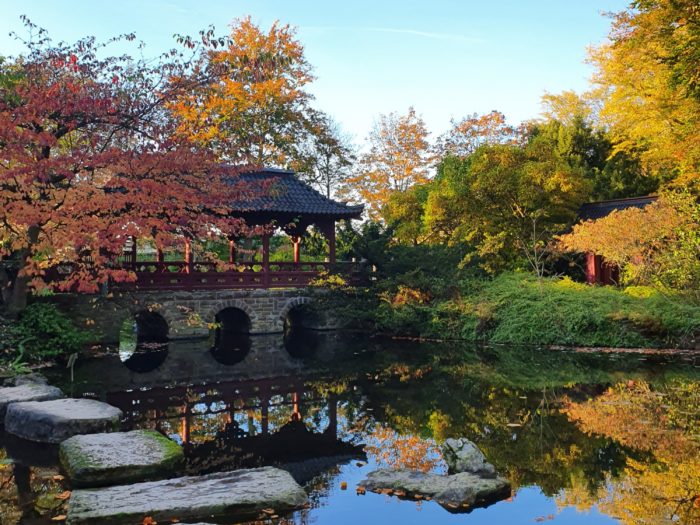 Sleep Pattern | Mine is still or again completely out of whack, it seems. I wake up early and then I'm knackered before 8 at night. Like today. I was tempted to just not write a post today and veg out on the sofa for a bit and then go to bed. But here I am. "Not writing and vegging out" is also a favourite avoidance technique of mine. So none of that today.
Weekend | It's a public holiday here on Monday which means it's a long weekend. Three morning to sleep in. Hypothetically. Let's see how that goes. W would also be Work. Worrying. Not related. Or not 100%. I do worry at and about work, but that's not my main concern. Having a nursing case in your direct family is hard, is all I'm saying. It turns your world upside down and you worry. More or less constantly. Which is exhausting which… (see Sleep Pattern).