Lyrics: "Imperfect Tense" ~ Frank Turner, 2008
Besides being far from perfect and still tense, I'm also being a lot of other things right now:
Being… distracted | My mind is a proper "monkey mind" these days, jumping from one thought to the next. Not all the time, but more often than it should my mind wanders off and wanders down some very distracting routes. I guess it's avoiding to think about… stuff. I don't know. This morning I spent more than 30 minutes looking up the rules and regulations for travelling to the UK in January. Where to get a Day 2 test and how that all will affect my travel plans. Going through various options of travel plans. Worrying about the specifics of travel plans 3 months in advance wasn't on the schedule for this morning. But that's where my mind went… Some more time again just now this evening before I finally logged in here to start typing this.
Being… active | Imagine my surprise when my smartwatch signalled I had done my 8.000 steps around 10 AM this morning. Go me! I hardly ever get to 8.000 these days working from home and not walking from the parked car to the office or have a stroll along the high street in my lunch break. I spent the morning wandering around the "Landschaftspark Nord" this morning. The original plan was to be there for the sunrise which might have been a nice photo option. But as mentioned above I got a bit distracted and didn't quite get there in time. I didn't beat myself up too much about it though, so that's progress.
Being… creative | Taking photos is an act of creativity. Here are a few of my photos from this morning. I love strolling around these kind of places. It's the history of my region and I'm still fascinated by large, overgrown, rusty metal structures, I can't help it.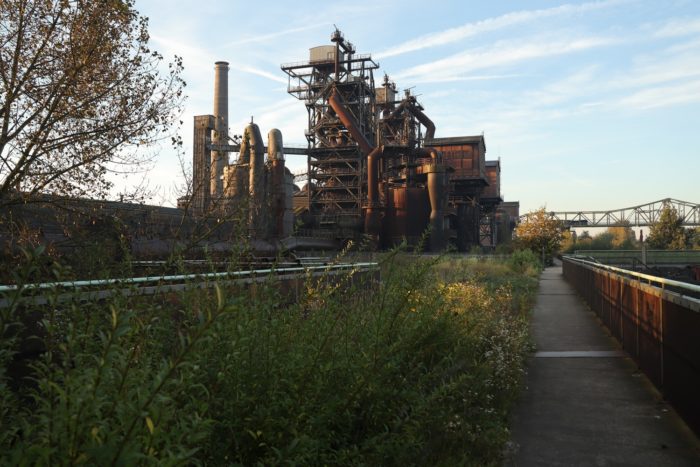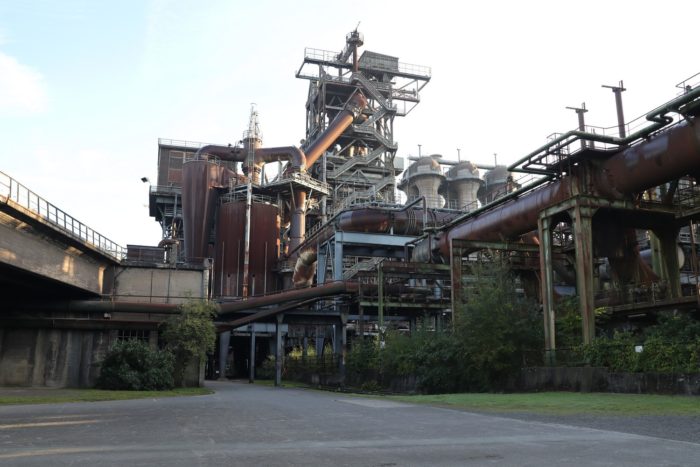 Being… worried | I spent an hour this afternoon visiting in the care home. It's hard. There are ups and down, emotionally / mentally more than physically. Physically it's still the same as before (after the 2nd stroke) and that sucks. Today wasn't a good day and it breaks my heart, because I feel there isn't much I can do. It sucks that we are all so closed up and not good at communicating or showing emotions with each other. Ugh! And I still haven't figured out for myself how I want this to go. Are they wasting away before our eyes? Are they getting better, at least emotionally accepting that's how it's at the moment? I thought so, but today felt like a setback in that regard. Maybe I just worry too much and read too much into this one down day. But the not knowing and the constant underlying worry is dragging me down. Also constantly, I feel. Downer post, sorry. Though not really, because it's what it is. And I don't want to sugarcoat it. I neither want to not write about it, because it's on my mind constantly. This and not much else, as the lack of regular posts might indicate. So if I don't write about THAT, there is nothing much left to talk about at the moment…