Not much to write about. Which is exactly what I wanted this trip to be. Just be. Read. Sleep. Listen to music or podcasts. Be still and watch the few clouds in the sky. Repeat.
More or less. But seriously, one lazy day blends into the next and I wouldn't want it any other way. Even with not doing a lot I'm still sleepy early every day. I don't know if that's a good thing.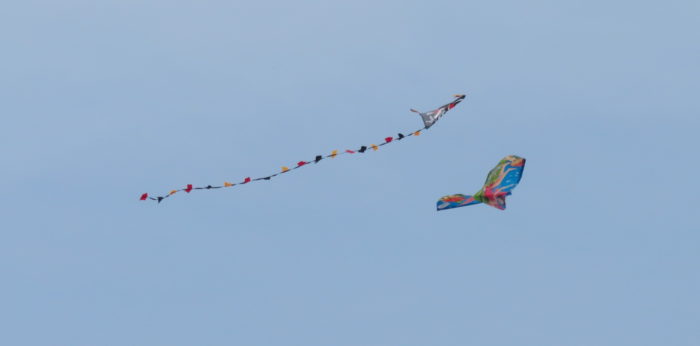 Read: Dozens of articles I had saved in the last few days / weeks. Some time ago I discovered the Raindrop.io app (and web service) for saving links to stuff I want to read later. And to sync it with all my devices. It's such a lifesaver for me who finds interesting things to read all over but often don't have the time or don't want to take the time to read it right away. This way I store them and when I've got a bit of time read one or two of those. Or a lot of those like I did over breakfast this morning.
For my German readers I can also very much recommend the journalistic cooperative (if that's the right way to describe it): Krautreporter. Some articles are for free, the rest is available for subscribers. It's a crowdfunded project and really really good. I caught up with a lot of their stuff this morning too.
I'm also halfway through the "The Downstairs Girl" , but have to say it hasn't really hooked me yet. I feel a bit indifferent about all the characters and that's never a good sign. The whole plot seems interesting enough so I guess I'll finish reading it.
Listened to: I also finally managed to hear the last hour or so of the wonderful "Alles Gesagt" podcast with Maja Göpel (in German). As always, very interesting and got me thinking. I'm also still listening to "Harry Potter and the Chamber of Secrets" as my goodnight story. But as I manage to fall asleep rather quickly with it, it will take a while till I'm through.
Besides that: Like I stated above: sitting on the beach, doing nothing. Watching the sky. Listening to the typical, familiar, lovely sounds of a typical beach day around me: Seagulls. Children laughing, chatting, playing…
On a quick trip to the supermarket this evening I also managed to scratch my car door a bit, which sucks and put me in a bad, self-blaming, feeling stupid mood for a tiny bit. But I managed to leave that spiral of negative thinking quickly, thank God. Yes, it's annoying, but it's not a big deal. I can get it fixed, if I want to. I will definitely drive more carefully through this small passage here the next time. It's nothing to get too upset about in the big scheme of things. So I won't.