Lyrics: "Faithful Son" ~ Frank Turner, 2009
State of mind: Exhausted. I'm trying to get a decent amount of sleep, because otherwise I'd probably not make it through the week. Yes, drama queen here. But I haven't really felt this tired recently. And I don't really know what causes it. My (latest) theory is, that I need all my physical and mental energy to deal with the constant onslaught of worrying. About work, where I still feel more overwhelmed than I probably need to feel. The pandemic and everything of course. Worrying myself in circles over rather insignifcant things. Trying to be a function adult during a pandemic is hard. Not just for me though, I think, which makes it a bit more bearable. But knowing a lot of other people feel the same doesn't really help a lot either. I'm so sluggish and every other day I make plans and new resolutions to do this or that or change this or that and then every day tasks of work and life seems to pile up and I'm not following through on either. Pathetic, I know. Not fishing for sympathies here. Trying not to beat myself up too much.
I'm taking a few days off from work mid-May and maybe the time off will help me to get back on track with some routine to help me deal with this funk a bit better.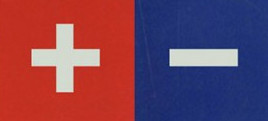 Positive Thoughts 4 Negative People:
Being grateful for having had my first Covid vax jab, when I read how much longer other folks with pre-conditions might have to wait. ☆ The dress-rehearsal (pre-recording) for my speech at a big international online conference went well yesterday. ☆ Humpday is almost over. One day closer to the weekend.
Fragmented (Travel) Memory: This morning while I was preparing my coffee I was reminded of doing the same thing in the flat I shared with my friend Amanda during Lost Evenings II in London in 2018. So many happy memories. I could share some of the festival and the amazing gigs, but I picked one of our strolls along Regent's Canal in Camden instead. Gosh, I miss travelling. London. Spending time with friends…