Lyrics: "Once We Were Anarchists" ~ Frank Turner, 2007
Books: I've started reading "Blood & Sugar" last night and even though I'm intrigued by the story and find the characters and setting interesting enough, I had to put it aside after reading a bit more today. It's about the slave trade in England in the 1780s and even though the horrible cruelty towards slaves isn't described too explicit, I just can't stomach that at the moment. I feel a bit bad about that, as if I take the easy way out and just ignore the uncomfortable truths, but these days I read for fun and distraction and to keep my mind in a happy bubble. So… I switched to a different book from my "to-read" shelf, which has been there for a long time as well. "Will Grayson, Will Grayson" by John Green and David Levithan. I've only read a few books of those authors yet, but this one is off to a good start so far, 20 pages in.
Computer Updates: A few days ago I bought a new monitor to replace the tiny one I have been using since.. forever. But I thought with still more working from home I should upgrade a little bit. I bought one not from a computer store but a superstore, I guess that's what it's called in English. Where you get groceries, but also clothes and toys and washing machines and TVs and computers. It was sort of a spontaneous purchase and I admit I might replace this one with a slightly bigger one in the (distance) future. It was a bargain for now and it's definitely so much nicer to work with.
The one problem though: My computer is so old that I could only use connect it via a complicated bypass, which I can't be bothered to explain right now. Anyway, this all furthermore just brought my vague idea of replacing my old and slow computer for a newer model to the forefront of my mind. I hesitated for so long, because the old computer is still working fine. It's just old and maybe a bit slow, but nothing that really needs replacing, as it still works for all my needs. And still… I've looked into buying just ordered a new one (which will be here in about two weeks) and started backing up my files for the transfer. It turned out I haven't done a back up in way too long.
Fragments of Travel Memories: The most recent one: strolling along the boardwalk, watching the sunset, admiring the venue and also doing the same the next morning… Travelling to Frank Turner shows feels like a lifetime ago.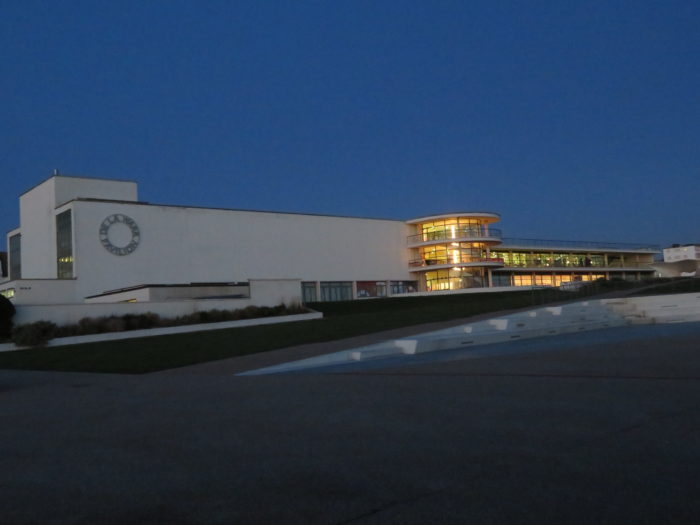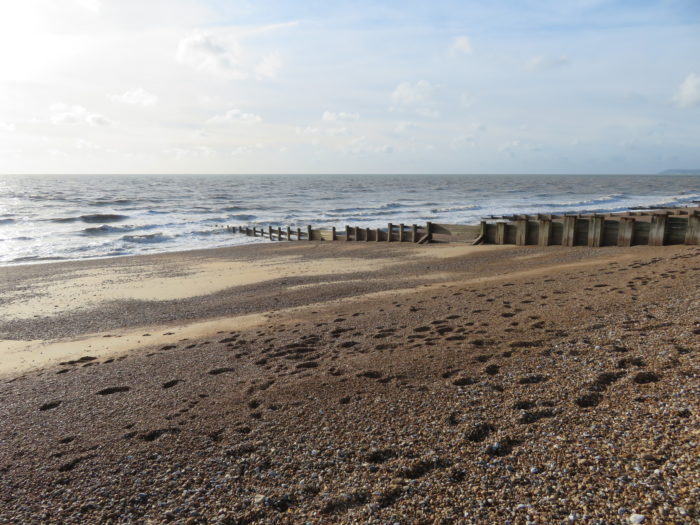 State of Mind: I'm exhausted. Mentally so, so exhausted. We've been living with this pandemic for a year now and over here in Germany so much feels so messed up by now. I'm usually very understanding and sympathetic to politician and government, as I know from my own local experience that it can be complicated and it's not always easy. But even I am so fed up by the shit show of our government on every level. More often than not I feel like just tuning out and just not care anymore. Focus on my own very limited scope of life and my small bubble. Hoping we all keep acting responsible, limit contacts, stay healthy till we're all vaccinated whenever that might be. More than before I feel I need to tune out of the current news and discussions and updates and all, because it's so frustrating. Like stupid people in masses protesting against the restrictions and COVID and all that, in gatherings without masks, without distance… Or just today reading that Germany has declared Majorca not a COVID risk area anymore, which means you can travel back from there to Germany without any obligation to test or quarantine. You need a negative test to fly there, but that's all. German airlines have added 300 more flights for the Easter holidays. WTF?!?!?!?
I'm crawling back into my bubble with novels and vintage West Wing and trying to keep the "real world" at bay, because it's all just too depressing. Sorry for that downer post, but that's where my head is at the moment….