Lyrics: "Blackout"~ Frank Turner, 2018
I'm not sure if I can really call the state of mind these last few weeks a blackout, but it definitely was a weird fog of mental exhaustion from so many things. The pandemic and everything around it. The worry for our future, because this is so far from over. Work has been insanely busy, which has been a blessing of sorts, because it kept my mind occupied in some way. But it also made me feel overwhelmed a lot. I'm in charge of some bigger projects and at the moment I don't really feel up to it. And I don't know if it's just my usual lack of self-confidence and excess of self-doubt speaking. Or if I'm really in over my head. I wish I'd be better at this whole "adulting" thing.
I spent a lot of time mindlessly distracting myself with social media and reading easy romance novels and these kind of things. Mindlessly in a "can't tell you the name of characters or most of the plot the day after I finished it" kind of way. One third into the latest one I was finally fed up by this and myself, when I noticed so many flaws in the plot and everything of the current book I was reading. I realized that even though the story was set in the USA, the book originally was written by a non-English-Speaker and now translated to English. But OMG, I wish either the writer or an editor would have done some more research about some of the stuff they were writing about.
This must have cured me and I'm now back to reading some more substantial stuff. Still working my way through "Around India in 80 Trains" and I finally started – "A Woman is No Man" this evening.
I've also recently started reading "Clanlands" the book Sam Heughan and Graham McTavish (and a 'real' writer) wrote to accompany the TV travel show "Men in Kilts". I haven't gotten too far yet with it though, because for some reason some of it is rubbing me wrong. I don't know. Maybe it all feels to forced and too artificial? Or maybe I just am fed up by the social media campaign Sam is running at the moment. For the show, the whisky, the tartan stuff and everything else. I know, I know, if you've got a new product you need to sell it and social media is the way to do it these days. It just feels a bit much at the moment. Anyway. They've reach Loch Leven, north of Glencoe, when I stopped reading. Lovely part of Scotland.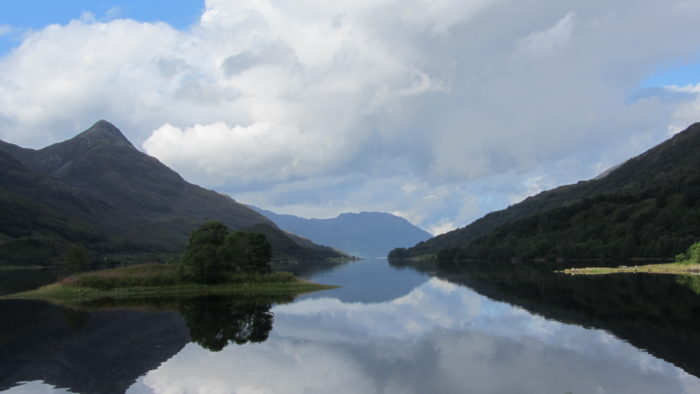 Talking about Scotland, my lovely, lovely Scotland. In my "falling asleep routine", I've recently started switching from Richard Armitage reading Georgette Heyer novels to a Calm Sleep Story: "The West Highland Line" from Mallaig to Glasgow, described as it would have been in the 1920s.
It's a 30 minutes story. According to my app history in the past two weeks I've listened to it 13 times so far, as I sometimes start over multiple times, when I wake up in the middle of the night. It took me about five tries to reach the Glenfinnan viaduct and even after 13 times I'm still not farther south then Fort William / Ben Nevis range / Loch Linnhe. What I'm saying is… this sleep story works. Obviously!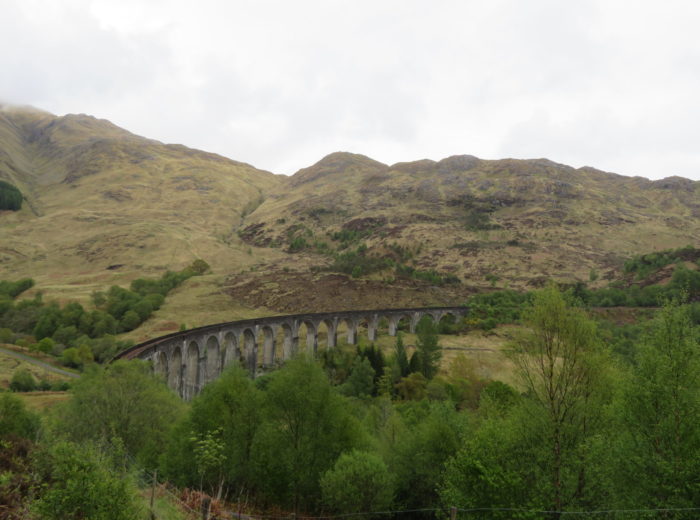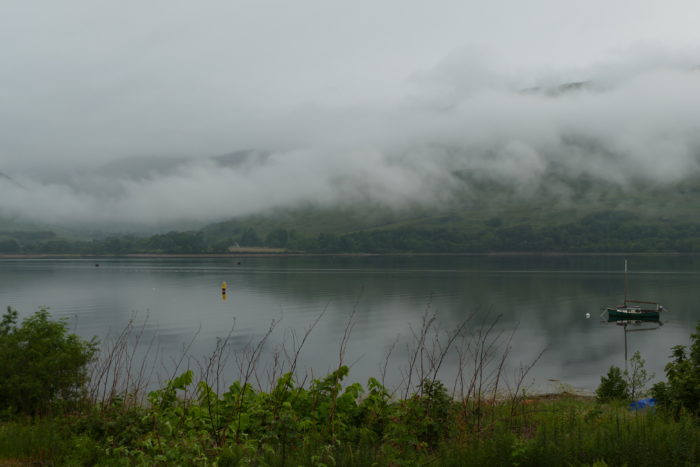 Every once in a while I'm considering doing more of #Positivity posts or at least jot those moments down in a journal at least. The forementioned blackout / mental fog kept me from it so far though. Maybe I'll start over next week. I'll try anyway.
Today was a mostly positive day. Relaxed. Chilling in the sun. Feeling like I make tiny tiny progress on the guitar. Going to bed at a reasonable hour. (Hopefully).
Ending this post on another positive note: Migrating birds this afternoon…