Lyrics: "The Twenty-First Century Survival Blues" ~ Frank Turner, 2018
The dreaded ice storm showed it's first signs around my area tonight. I probably wouldn't have noticed as I had the closed the shutters and all, but around 11 at night I realized that some of the fruit in my kitchen got mouldy and I took that out to the trash right away. As I expect the weather to be much worse tomorrow. I trudged through a light layer of snow/frozen rain/ice to the bins and was lucky to get back inside quickly. Here's a bit of it on the outer window sill.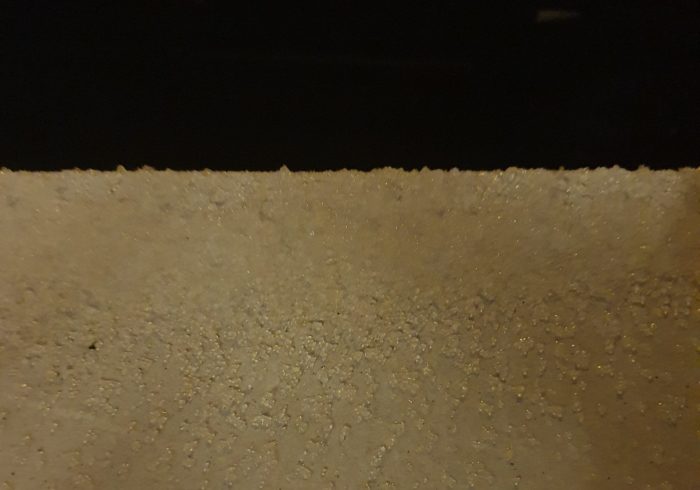 We might all be exaggerating in our worry over it. I have no idea. I'm ready to hunker down for a few days though. I hope. I don't want to think about power outage or something like that. That happened at some point during a storm 15 or so years ago in my state, not my area. I'm not prepared for something like that even though every once in a while authorities remind you to be prepared. Have enough drinking water, batteries, torches and stuff. I fall more into the category so aptly described by Frank Turner in the quoted song:
Comfortable enough to play around with doubt
Without knowing how to survive when the lights go out.
And if we take away the things we've been depending on,
We'll be flailing like children in a nursery home,

The Twenty-First Century Survival Blues ~ Frank Turner, 2018
I really hope we're all staying safe (and sane and reasonable) here. We'll see how it goes. It feels weird to worry about other things than the pandemic though. Not better or worse, just different. I just wish we could stop worrying over anything for a while soon, but I'm afraid COVID in all it's variation will keep our minds occupied for many weeks / months ahead. And I'm so terribly tired of it all.
I try to distract myself with nice things / activities, but I'm failing more often than not. I muddle through and procrastinate and am a sloth and…. Ugh! I don't know. This afternoon I started writing out lists of the unread books on my shelves. I know I can use goodreads to keep track and I used to, even though not diligently, so my list there might be incomplete. And I spend so / too much time online anyway, so to cut back on my time on that app can't hurt. It also was kind of meditative to just get stacks of book from the shelf and write down title and author, one after anotuher. I still need to list all of my unread novels tomorrow. I have so so so many books and still ordered two more today. I've also still got two outstanding orders. I'm beyond help. And the weird things is, I'm not even reading all that much at the moment. But at least buying books isn't as unhealthy as other coping mechanism might be. Or is it?
Off to bed now to be well rested to brave the the winter storm tomorrow….