Two years ago yesterday…. (or is it yesterday two years ago?) I was at one of my favourite Frank Turner gigs. With less than 150 people at HatWorks (museum) in Stockport. My friend Amanda had organized it, as she was working there at the time and it was absolutely fabulous. Not to mention all the perks I got as friend of the promoter. My Insta Archive was and still is full of memories from that and a few more shows of the tour that followed.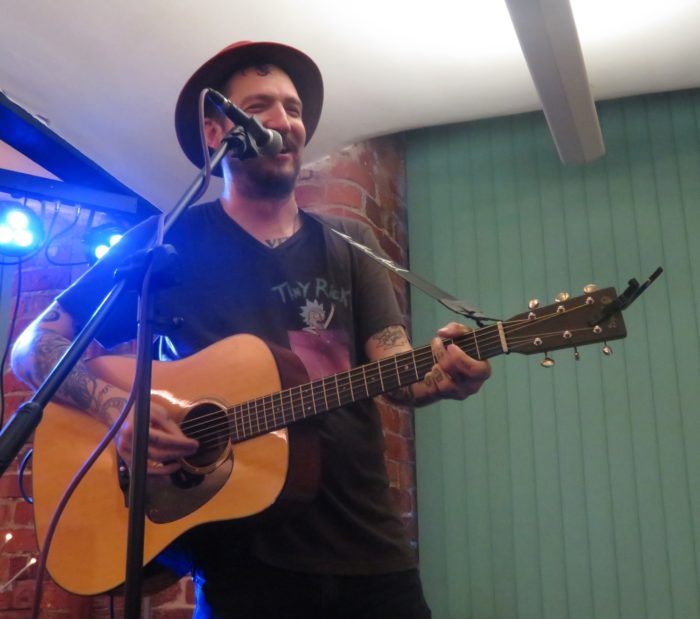 It's exhausting to be reminded of how things have been pre-pandemic and to realize how sucky they are at the moment and to not despair about the not knowing when it will get better. And how it will be, when we've moved past this? Just typing it down makes me realize how much mental energy I spend to just *be*. And to function to some degree (do my job etc.) and to get through each week during in this pandemic. And all the time I'm well aware how privileged I'm still during this time. Psychology students of the next generation might have a field day analysing the widespread trauma (for lack of a better term right now) this pandemic has caused.
Anyway, while I was browsing old blog posts about the time two years ago (yes, I'm a masochist sometimes), I came about the "short day recap" style of post I did as "Travelling Fangirl" back then. I thought I might give that a try once more, starting today. The first day of the new "everybody work from home until further notice" directive from HR or rather "upper management".
Sleep: 6.5 hours

Water: less than the recommended 2 litres I'm afraid.

Coffee et al.: 2.5 cups of coffee. One mug of chocolate cappuccino. One chocolate bar for dessert.

Food: Regular boring sandwich for breakfast / lunch. Tortilla wraps for supper.

Work: Quite busy. Thank God. Otherwise I would have dwelled to much on how much all of this sucks. Quite varied projects and phone calls and mails as well. Scheduling meetings. Talking to one of our consultant. Answering budget questions. Revising a press release draft. Getting more info about a new interesting project we might embark on, to mention just a few.

Listened to: Nothing really. Which is a bit weird for me. But I had to focus on work this morning and just didn't think of turning on anything later.

Read: Work stuff. A few online news sites. A few pages of my Regency Romance. Social Media.

Watched: Old West Wing episodes (again) during breakfast and lunch and supper.

Real life people: Ran into and chatted briefly with my next door neighbour in the laundry room. Visited my mum.
Yeah… I'm not sure this is a format that will stand the test of time. Each of my following days will probably be quite similar. Ugh, this sucks so much…