Sleep | Ugh! Again less than six hours. Not enough. I will got right to bed after I publish this short post. I swear. Yell at me if you see me on social media later.
Coffee & Chocolate | About 3.5 cupsev. Cookies at work, because I was tired. Yes, that's a logical thing. A few tiny chocolate muffins at home, because the package was open and they'd go stale otherwise. Still… logical.
Work | Not as efficient and productive as I had liked (see Sleep). Intra-department project meeting, which went okay-ish. Well, it went good, I guess. Why do I always tend to see it less than that? Quite a few chats at the office were speculation if we'll be back at working from home any time soon, as the COVID cases in the city I work in have risen recently. I doubt it will have any effect on us at the office yet though. The infection mostly happened at large gatherings, parties and such. Not at the regular work place. But you never know…
Waves | On the previous blog I had sort of a series (four posts) about how I was reacting to the vast changes the pandemic caused in my life. I sort of got used to this "new normal" most of the time, but at least once a day I have a "WTF? This is all so surreal? What are we doing?" moment. This week I was for some reason reminded that it's been half a year since the shit hit the fan so completely hiere in Germany. It feels equally a long time ago and no time at all. Something else that's been dragging me down a bit more lately are the random memories of vacations. Often memories of vacation in Scotland. Recently a weird prompt made me think of Scotland. Whenever I wait in a narrow spot in a road to let a oncoming car pass (or the other driver waits and lets me pass) and we acknowledge this to each other with a raised hand while passing each other, I'm reminded of doing this constantly while driving the narrow roads in the Highlands. Pulling into a passing place or passing another car which pulled into such a place. On these roads you constantly raise your hand from the wheel to signal 'Thanks' to the other drivers. And I have no idea when will be the next time I'll be driving these roads again, because… Global Pandemic! And I haven't even started talking about the shitfest that will be a hard-no-deal-Brexit in 2021. I miss Scotland.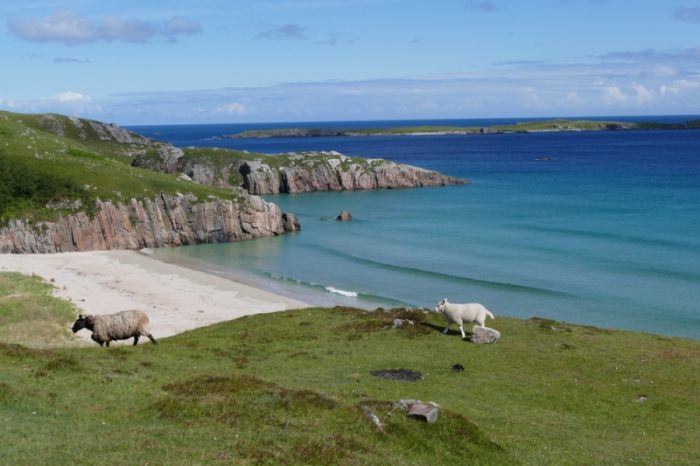 Felix Hagan & the Family | There was a time recently where I wasn't in the mood to listen to his music, but now I'm back at enjoying it. A lot actually. Why did it take me so long to realize that "Whether we ever endeavour to weather the storm" is a great lyric. Rhythmically and sonically or whatever you call it. It just pops. To me anyway. Check him out. On Bandcamp. Or live on his Facebook every Friday evening. This week it will be covers of One Hit Wonders, which will be interesting, I think.