Two months in and I still can think of Frank Turner lyrics for post titles. Running a bit out of ideas though.
I'm tired. Again. Still. Whatever. And it's only Monday. I guess this will be another week where I get up an hour early to get some things done.
This morning I was in an IT training. 10 people in a training room. Open windows, tables spaced apart and therefore no mask required. I decided to use this occasion to try out my Urbandoo [German website].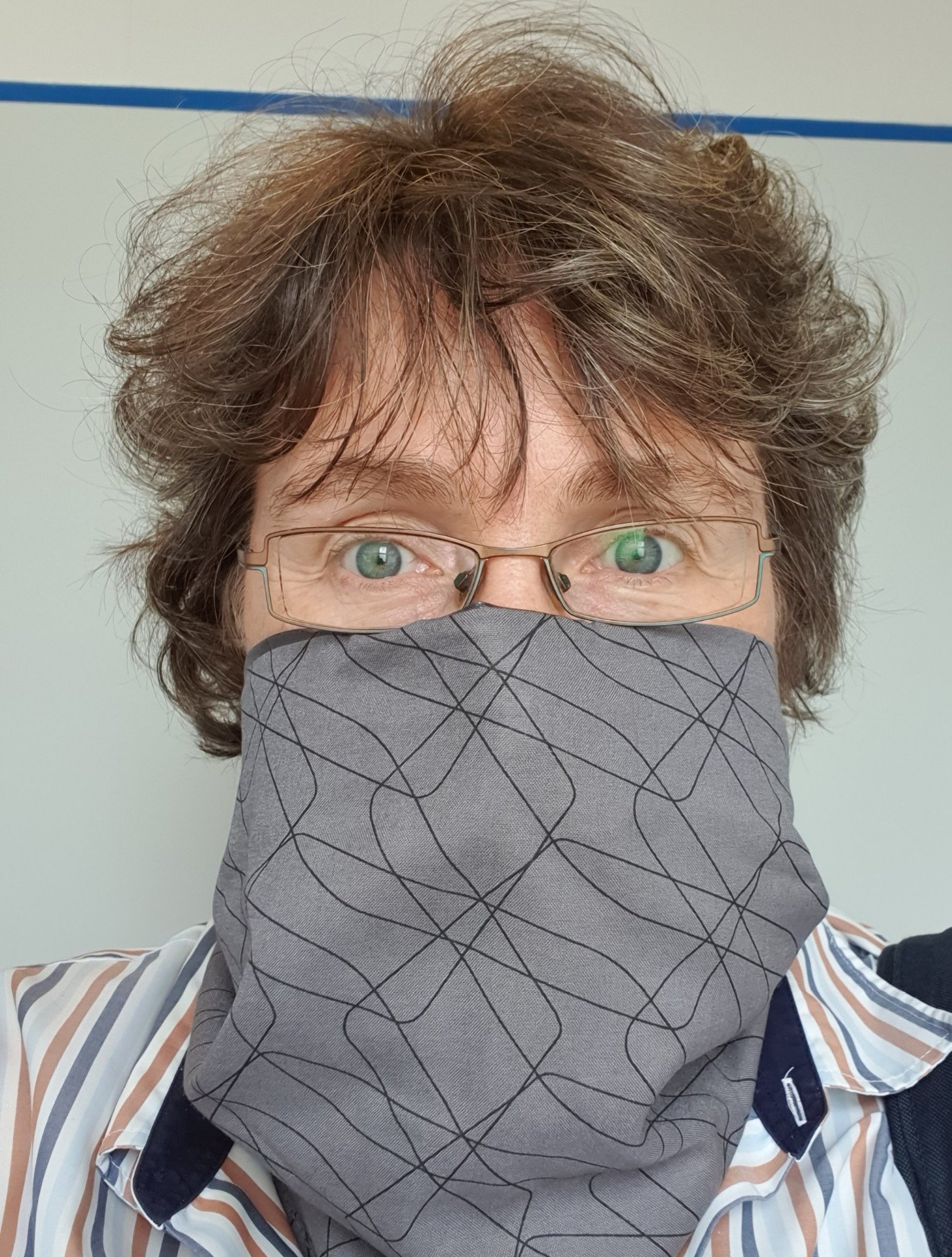 Once I had gotten the hang of how to tighten the cord, it was fine. But… outdoors at 25 °C it felt a bit sweaty underneath quickly. So let's see how long to use it until I get the need to wash it, because it feels too icky. Besides that I love that the loop / scarf element of it makes it feel less claustrophobic than a regular mask.
Work wasn't as productive as I had hoped the rest of the day. But we had a lovely chat at the office, which are things I'm going to cherish, because I'm afraid sooner than later we'll all be back at working from home, because the infection rate will rise, because people are stupid.
Lyrics: Back to Sleep, Frank Turner, 2008